Highlights

Tramlines unities the city of Sheffield for an award-winning weekend of cutting edge acts and some of the world's biggest names in rock, pop, dance, R&B and more.
Organisers have just made the announcement that Stereophonics, Noel Gallagher's High Flying Birds and Craig David's TS5 will top a bill which also includes Blossoms, De La Soul and Jake Bugg. With even more yet to be announced, you know you need to be there.

Think Sunday is boring? Think again! Sunday Sessions is the one dayer boasting an incredible line-up of indie greats including cheeky chappies the Kaiser Chiefs, The Bluetones, British Sea Power and Reverend And The Makers. Plus, devastating drum & bass DJ sets from Sub Focus and Sasasas with even more yet to be added across the three stages. Just remember to book Monday off!

Leeds & Reading Festivals are long established as the premier weekends featuring some of the biggest names in music. Their first announcement of acts for this year lists Fall Out Boy, Kendrick Lamar and Kings Of Leon as their headliners plus a massive list of additional awesome acts. With more names yet to be added to the roster, it promises to be a truly classic year.

Lovebox is London's finest festival, with the annual celebration of the best British and international music returning to Gunnersbury Park on Friday 13th and Saturday 14th of July. Book now and look forward to seeing the likes of Childish Gambino, Skepta, N.E.R.D., Sza and many more!

Every year, Latitude Festival commands a loyal following by attracting revellers seeking out the biggest weekend Suffolk has to offer. Winner of UK Festival 2017's Winner of Best Major Festival. you can look forward to a fantastic selection of music, theatre, dance, film, cabaret and literature.
On Sale This Week
The world's eyes fixated on Camila Cabello after shooting to fame on hit TV show The X Factor and joining Fifth Harmony. Now she has graduated from the girl band to take centre stage, releasing her self-titled album in January.

Folk fans will rejoice at the news Vance Joy has added another show at Alexandra Palace in London after we have sold all our tickets for his O2 Academy Bristol date. Joy releases second album 'Nation Of Two' this year.
Leading busy lives, it is easy to miss out. So, make sure you set a personal reminder with Gigantic so that we can alert you with a text or an email just prior to the release of your favourite gig tickets.
With an ever-expanding vault of the very best tickets and more being added every day, it makes sense to stick with Gigantic and regularly check what is new. Just look at the huge amount of shows being added this week:
Lemz // NOFX // Saxon // Jubilee // Garbage // Yungblud // Kaiser Chiefs // Demi Lovato // Natalie Prass // Mallory Knox // Mikaela Davis // Skyline Series // Okkervil River // Damian Marley // Nile Rodgers & CHIC // Star Shaped Festival // Chali 2Na & Krafty Kuts // UB40 featuring Ali Campbell, Astro and Mickey // Scarborough Open Air Theatre (Noel Gallagher, Emeli Sande, Texas + more)
Festivals

Get down to Southbeats Festival to enjoy the finest collection of DJ's, live acts and chart-topping artists that Kent has to offer. On sale now!
Warton Music Festival has just confirmed The Pidgeon Detectives will be their first headliner, topping a bill featuring the best of the Midlands local music scene.
Lemonfest 2018 is a two-day boutique festival in the beautiful area of South Devon. Remember, there's no party like a lemon party!
Don't Miss

Ezra Furman enjoys a cult following which is expanding rapidly following the release of his latest solo album 'Transangelic Exodus'. The enigmatic indie rocker has announced a handful of dates sure to delight his UK fans scheduled for May.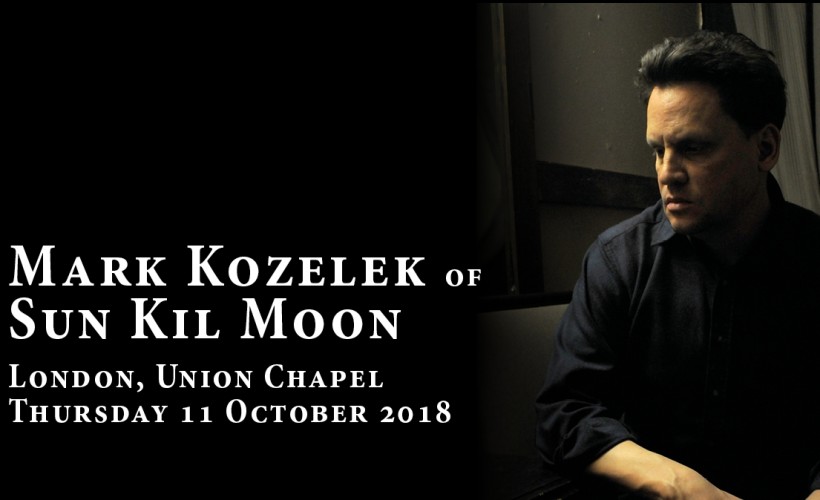 Famed singer from Sun Kil Moon; Mark Kozelek releases a new self-titled album and has announced a very special show to promote the new material taking place at Union Chapel in London on Thursday 11th of October.
With all these great events to look forward to, it looks like 2018 will be such an exciting year. Plus, you can book for all of these right now:
Skids // Ought // The Wytches // Waxahatchee // Gente De Zona // Frankie Cosmos // Imagining Ireland // Stand Up For Shelter // Castle Rock Yard Party