Scottish punk Skids were amongst the first to make a foray into New Wave. First demanding attention when they broke the Top 10 with single Into The Valley and continued to chart highly until their break in 1985. They will be touring in June of 2017 which marks a decade since they returned to the stage.
Quick to catch on to the newly emerged punk movement, Fife band Skids played their first gig during August of 1977 at the Bellville Hotel in their home of Dunfermline which was then followed by the Charles EP only six months later. Their rapid industrialism was rewarded by airplay from legendary BBC Radio 1 DJ John Peel and a support slot for The Clash.
Keen to corner the market on punk and impressed by the band's skill and tenacity, Virgin Records signed them and put out singles Sweet Suburbia and The Saints Are Coming before releasing their Top 10 smash Into The Valley.
Bolstered by the success, Into The Valley was the first track on their debut album Scared To Dance which hit #19 upon release in 1979. It was followed almost instantaneously by second album Days In Europa which they brought out the same year only eight months later. Despite the controversy the album courted by flirting with Nazi fetishized aesthetic and risking audience fatigue from quick successive release, the album still charted well hitting #32. They continued their theme of Nazi inspired iconography for the title and cover of This Absolute Game. The 1980 album saw the band experiment with their sound to encompass folk which resounded with audiences who sent it to their highest album chart position of #9. Their latest album was titled Joy which came out in 1981.
Skids tickets are on sale right now. Gigantic is the only place for your gig tickets.
Touring in June of 2017, the summer shows will take place at Cambridge Junction, Roundhouse in London and Concorde 2 at Brighton.
Concert tickets are always limited so book early before they are all gone!
---
Buy Tickets With Confidence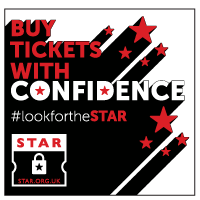 Gigantic are a primary ticket agent and full members of STAR (Secure Tickets from Authorised Retailers)
More info