Highlights
Elton John is a living legend. His unparalleled career has lasted over half a century and seen him shape the very sound of rock and pop whilst dominating the charts and keeping the world enthralled and touching our hearts.
Elton John has decided to bid his fans a final goodbye with his Farewell Yellow Brick Road tour which includes shows at Hove and Cardiff. Expected to sell out incredibly quickly, make yourself ready by setting a personal reminder right now.
Brighton band Architects are a leading light in British metalcore, commanding a dedicated following. This year sees the release of their latest album 'Holy Hell'. First taste has come with the single 'Hereafter' and they promote the forthcoming material with three newly announced massive gigs early next year.
Texan pop punks Bowling For Soup have remained essential listening for over twenty five years, packing out venues around the globe with such essential tracks as 'High School Never Ends' and 'Girl All The Bad Guys Want'. They have just announced a UK tour to see out the final months of 2018.

Looking for the biggest beats? Southbeats Festival hits Port Lympne in Kent this month and brings with it such major names as DJ Ez, Andy C and MK making it the number one spot to get your rave on.
On Sale This Week
There can be no guitar hero bigger than Slash. From providing the legendary riffs of Guns N' Roses to leading the way with Slash's Snakepit and melting faces in Velvet Revolver, his legacy in rock history is forever ensured. Catch him at O2 Apollo Manchester and Doncaster Dome in February 2019.
Irelands biggest boy band are back! Boyzone first formed in 1993 and wet on to enjoy international acclaim and a career which saw them sell a staggering 25 million records worldwide. They blast off 2019 with an extensive tour across January and February.
Interest in live music has never been greater, and so it is easy to miss out on getting tickets for your favourite acts if you are not ready for their release. Make sure you set a personal reminder with Gigantic which will alert you with a text message or an email just before they become available.
Passionate about live music, Gigantic has tickets for the best gigs being added every day. Keep checking our site to see the latest news and see what awesome acts you could be enjoying like these:
NAO // DMAs // Lawson // Sneakbo // Levellers // One Acen // Hop Along // Dusky Grey // Headie One // Nadine Shah // Wild Nothing // Saint Raymond // Of Mice & Men // Greta Van Fleet // Shakin' Stevens // Júníus Meyvant // Adrianne Lenker // Average White Band // Toots and the Maytals // Buckcherry & Hoobastank
Top Festivals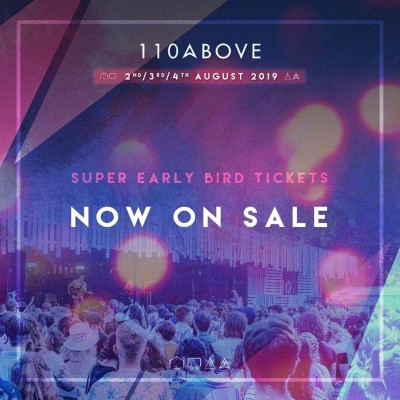 Did you enjoy 110 Above Festival? Of course you did! Tickets are already on sale for 2019 so book yours right now!

Uniting all of Lincoln's best independent venues for a huge weekend of music, 2Q Festival arrives at the end of this month and will blow your minds!

A three-day celebration of the best in folk in all its forms, traditional dance and workshops; Allen Valleys Folk Festival is perfect for all the family and on sale right now.
Don't Miss
David Adedeji Adeleke is better known by his stage name Davido. The Nigerian singer / songwriter broke through with his hit single 'Dami Duro' and continues to reach a continual growing international audience. Do not miss your chance to see him play to a huge audience at The O2 Arena in London during January 2019.
Stunt driver during the day, getaway driver by night; Ryan Gosling plays the unnamed anti hero caught between the longing for a meaningful relationship and the need to remain anonymous. Sleek and stylish, Drive is widely considered a modern movie masterpiece now presented on a giant screen.
Gigantic has a huge selection of the hottest tickets and we are ready to help with your every enquiry. So, make us your first choice when you are booking for a good time and you could be looking forward to such exciting events as these:
Villagers // The Seshen // Oi Va Voi // Yndi Halda // Julia Holter // Josefin Ohrn // Scout Niblett // Sam Gellaitry // BC Camplight // New Model Army