You need to know Sam Gellaitry. The 19 years old Scottish producer from Fife is setting the world on fore in his unstoppable bid for world domination.
The young prodigy began working and creating tracks when he was just 12 years old, after discovering Acid Pro through his older brother and friends. Hearing them producing their own beats, Gellaitry was enthralled and began to experiment himself on his own music. By 16 he made the decision to leave school so he could dedicate himself solely to his projects. Joining a local college, he signed up to the courses that could best expand his skills as a producer whilst also giving him further insight into the music business.
His single minded dedication has earned him fans worldwide who have avidly attended his shows across Europe and beyond. Gellaitry has also played in the US and Canada. His amazing live performances and stunning recorded tracks have resulted in over 100,000 followers on SoundCloud.
His latest release is the EP Escapism II. Out through the essential record label XL Recordings, the record exhibits his unique talent for experimental production and hints to even greater things to come.
"
I would bring Sam Gellaitry's new EP "Escapism" with me just to make sure we would be able to start a fire. This project is incredible and Sam just continues to get better with everything he puts out.
" -
alwayshustle.com
Sam Gellaitry tickets will soon become available. Be ready for their release by setting your very own personal reminder through Gigantic to arrive via text message or email. They will be on sale at 10:00 on Wednesday 17th of August.
He headlines at The Steelyard in London on Saturday 12th of November.
The up and coming producer is becoming greatly in demand and so his gig tickets are expected to sell fast. Book early to avoid missing out!
---
Buy Tickets With Confidence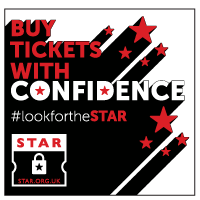 Gigantic are a primary ticket agent and full members of STAR (Secure Tickets from Authorised Retailers)
More info