The work of Julia Holter is varied, intriguing and exquisitely experimental. The Los Angeles song writer defies definition by rejecting conventional norms in music. Being a multi-instrumentalist, her work sees her drawing on influences from indie, pop and dance to produce her own unique sound. Also a record producer, Holter's talent seems endless.
Her first album Tragedy was released in 2011, the name came from being inspired by the work of classical Greek playwright Euripides and his play Hippolytus. Unable to find the funds to pay for the session musicians she hoped for, Holter resorted to using more electronic instrumentation. This did nothing to diminish her talent and her debut was well received by the music press.
She followed up her initial success in 2012 with her second album Ekstasis. Extremely well received, the album was listed in various music publications albums of the year including Clash, Uncut, Pitchfork Media and musicOMH with it being listed in the top ten in Mojo and The Wire.
Loud City Song was her third album, which came out in 2013. Introspective but not indulgent, the record benefitted from being afforded a larger budget and more time in a quality studio which she used to great effect. It synthesised experimental sounds with what is considered pop music wonderfully.
Her latest album; Have You In My Wilderness was released last year and has been her most successful release to date. It hit the third place in the American Heatseekers chart ad #29 in the UK Album Chart.
Currently she is collaborating with Jean-Michelle Jarre on the second part of his Electronica, which looks set to be released later in the year.
Julia Holter tickets are on sale through Gigantic.
See her perform her spellbinding show at Manchester Cathedral on Tuesday 15th of November. Also appearing will be Circuit Des Yeux.
Concert tickets can be bought online right now.
---
Buy Tickets With Confidence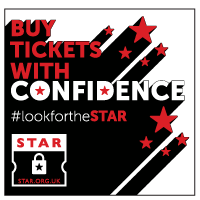 Gigantic are a primary ticket agent and full members of STAR (Secure Tickets from Authorised Retailers)
More info