Top Picks

The summer is here and the only way to celebrate is at the very finest festival. Make sure you are at Lovebox where you will be treated to a magnificent line up of the very best contemporary and heritage acts.
For the price of just one ticket, you will be treated to Chance The Rapper, Solange, Giggs, Cypress Hill, Four Tet and much more!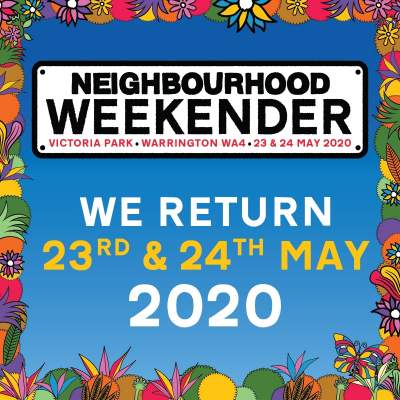 Having just hosted an incredible festival which included George Ezra and Richard Ashcroft as headliners, you'd think the organisers behind Neighbourhood Weekender would want a rest. But no! They're all ready to go for 2020 with tickets released tomorrow!
Scottish alternate rockers Biffy Clyro have penned some truly anthemic songs including 'Mountains', 'Saturday Superhouse' and 'That Golden Rule'. See them at a truly epic gig at Scarborough Open Air Theatre.
Indie pioneers The Wonder Stuff exploded in the 80s to become a truly iconic and the favourite band by a generation. They have just announced an extensive Autumn \ Winter tour.
On Sale This Week
Rap duo EARTHGANG have announced that their next album is to be titled 'Mirrorland'. Make sure you get your tickets for their September tour with Gigantic to check out their new material.
Country fans will be ecstatic to hear that Chase Rice he will be heading to the UK right at the beginning of 2020.
You know everyone is after the hottest shows and it is so easy to lose out. Make sure you set a personal reminder with Gigantic which will alert you with a text message or an email just before your chosen show goes on sale.
With over ten year's experience and an ever-expanding selection of the very best tickets for gigs, theatre and festivals – award winners Gigantic should be your first choice whenever you are booking for your big night out. Look what else is coming one sale this week:
Lamb \\ Duke Special \\ Koan Sound \\ The Leisure Society \\ Twin Peaks \\ Tourist \\ London African Gospel Choir presents Paul Simon's Graceland \\ PUP \\ The Icicle Works \\ Nubiyan Twist \\ Sheafs \\ Tiny Moving Parts \\ MNNQNS \\ The Bootleg Beatles \\ Jinjer \\ The Pale White \\ Rhys Lewis \\ Leif Erikson
Top Festivals



Don't Miss
The ultimate name in UK Garage: Southampton born singer Craig David announces a summer tour ahead of his appearances at Kew The Music plus Penn Festival.

Ready to rock? The Who are one of the greatest bands of all time and they have announced an exclusive European show at Wembley Stadium.
Gigantic has the best selection. Look at what else is currently available:
Billy Joel \\ Paul Weller \\ Metallica \\ Black Milk \\ Chris Wood \\ Anomalie \\ Rumours