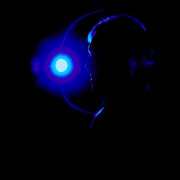 Paul Weller Tickets
For most musicians fronting a seminal band such as The Jam would be career defining. Not so for Paul Weller. While the band that helped to shape the p... Read moreunk-infused landscape of England in the late 1970s is still an inspiration to many, Weller has refused to stand still. This autumn sees him embark on another UK tour in support of his 12th solo album Saturns Pattern - with Paul Weller tickets for this tour available here at Gigantic.

While he's perhaps best known by his Modfather moniker it's the name of one of his most famous songs that sums him up best. The Changingman. As a solo artist Weller, who released his first album under his own name in 1992, has remained relevant by constantly evolving, exploring his sound, reaching on his wide range of influences to produce albums that are soulful, rocking, experimental and much in between. And a Paul Weller Concert is no different!

At an age (56) when many performers are happy to go through the motions, relying on their back catalogue and good will from the audience, Weller remains as energetic and as urgent as ever. His refusal to look back or to rest on laurels means that a string of Paul Weller tour dates invariably includes new music, with fresh interpretations of classic tracks woven in between. Saturns Patterns is released in May 2015 - his third album in the last five years - and will undoubtedly form an important part of the set list - making these shows a must see for any fan.

The tour spans late November into December, starting in Brighton and ending in London's Eventim Apollo - with dates in Bournemouth, Cardiff, Glasgow, Newcastle, Birmingham, Manchester and Leeds in between. With a following that includes original fans of The Jam, Brit poppers and more recent converts, tickets will be snapped up quickly - so make sure you avoid disappointment by booking on Gigantic today.

Dates and Tickets for Paul Weller
© 2015 Gigantic Tickets Limited. All rights reserved.