The Damned have played a major part in the foundation of goth rock due to their nihilistic punk rock and in no small part the vampiric make up and imagery of the band's front David Vanian. The sheer velocity the band tour through their songs also made them pioneers of hardcore.
Formed 1976 by lead vocalist Dave Vanian, guitarist Brian James, bassist Captain Sensible after the collapse of their previous band Masters Of The Backside which had also included Chrissie Hynde. With the addition of drummer Rat Scabies the band was complete.
Being perfectly placed in London at the very birth of the punk scene, their first gig was supporting Sex Pistols at the 100 Club in July 1976. Later that year they became the first band to release a single under label Stiff with the song New Rose. They released the seminal punk album Damned Damned Damned through Stiff early in 1977, considered THE year of punk. However, they rushed their second album Music For Pleasure which came out exactly nine months after their debut which led to them being dropped by the label and consequently the band split up.
The band were back in 1979 and released the heavy 60's garage band influenced album Machine Gun Etiquette under Chiswick Records.
The Eighties saw the band shift in direction towards what we now call goth rock emphasised by Vanian's look and The Black Album, Strawberries, Phantasmagoria and Anything.
The band's success continued through the Nineties with the release of Not Of This Earth and past the millennium with albums Grave Disorder and So, Who's Paranoid?
Today the band is comprised of Dave Vanian, Captain Sensible, Monty Oxymoron, Pinch and Stu West.
The Damned tickets can be bought through Gigantic right now.
It has just been announced that they will be playing at the legendary Isle Of Wight festival, where they will be playing alongside the likes of The Who, Richard Ashcroft, Stereophonics, Faithless and many more.
The Damned will be touring in November, and will be playing at William Aston Hall in Wrexham, The Assembly at Leamington Spa, Nottingham Rock City, O2 Academy Leeds, Manchester Academy, O2 Academy Newcastle, Cambridge Junction, Norwich Waterfront, Tramshed in Cardiff and Motion in Bristol.
Concert tickets for The Damned are available online.
---
Related News

---

---
Buy Tickets With Confidence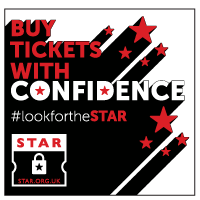 Gigantic are a primary ticket agent and full members of STAR (Secure Tickets from Authorised Retailers)
More info