British summertime is all about music festivals. Hooking up with your festival family to enjoy the very best music under the blazing sunshine, partying late into the night and talking all about your favourite slots in your circle of tents.
Music festivals give you the chance to see that singer you have always wanted to and never had the chance, to discover something new and exciting, plus see your favourite stars play a euphoric set in an open-air setting to a huge field of party goers.
So, go grab your tent, sleeping bag and sunglasses as we get ready for Summer 2018 and all the action-packed weekends it will bring. Gigantic always has the very best selection of festival tickets on offer and we present a list of the biggest parties going.
CLICK HERE for a complete list of all festival tickets currently available with Gigantic.
June

There will certainly be no peace and quiet at Sunday Sessions Scotland. Dalkeith Country Park plays host to a huge amount list of some of the most influential acts – ever! Look forward to seeing Kaiser Chiefs, Peter Doherty, Happy Mondays, Peter Hook & The Light plus many more.

Everybody loves the 80's! Come relive the most decadent of decade with travelling retro festival Let's Rock which reunites you with your favourite singers and bands from the day. So don your favourite shell suit and hit the salon to perfect your perm before enjoying a fantastic day out.
July

Tramlines is Sheffield's biggest music festival offering a vital selection of iconic stars and cutting-edge acts marked out for great things. This year, you can see Stereophonics, Noel Gallagher's High Flying Birds and Craig David's TS5 before dancing late into the night at their essential After Parties.

Penn Festival can boast of a mighty line up which encompasses such heavyweights as Kaiser Chiefs, Manic Street Preachers, Feeder, Leftfield and many more luminaries from the worlds of rock, grime and dance music. The Big Park will be bursting at the seams so book your ticket right now!

Multi award-winning festival Leopallooza takes advantage of the beautiful Cornish countryside and celebrates grassroots music at a bespoke site. Plus, with a real emphasis placed on hilarious stand up comedy, compelling theatre and tasty treats to sample, Leopallooza is the full experience.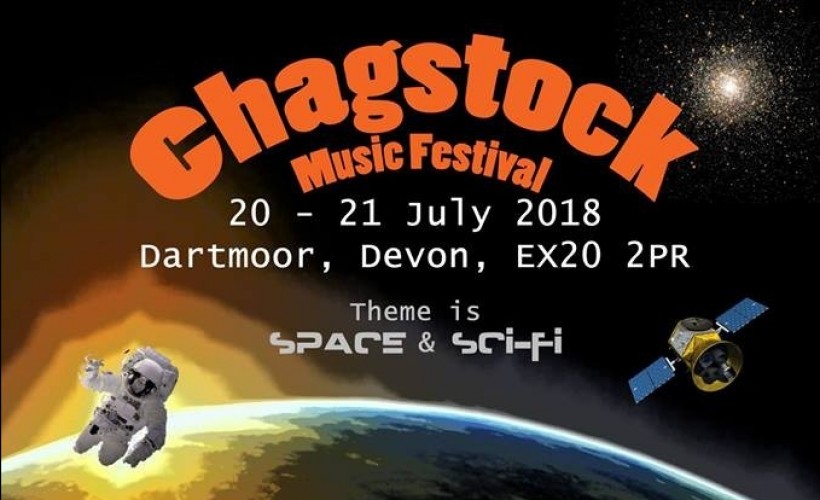 Chagstock touts itself as 'The most fun you can have with 5000 people with a great rock band in a field in Devon in the entire world' and who are we to disagree? Get to Higher Fields to catch headline slots from Imelda May and Buzzcocks.
August
Everybody likes to get folked up. Shrewsbury Folk Festival runs from Friday 24th until Monday 27th of August and is the perfect place to join in ceilidhs, music workshops and see fantastic contemporary and traditional performers from around the globe.

Towersey Festival has something for absolutely everybody's music taste, combining an eclectic yet satisfying collection of performing acts such as The Shires, The Proclaimers, Richard Thompson Electric Trio with even more to enjoy.
September

Southbeats Festival offers a real selection of the very best in dance music. The Kentish party sees 12,000 revellers go mad to the likes of Bugzy Malone, Andy C and MK at the picturesque setting of Port Lympne.

Bristol will be treated to a massive all dayer combing world class acts in both rock and dance for The Downs. Noel Gallagher's High Flying Birds, Paul Weller and Orbital top a bill which also includes rising stars Nadine Shah and Dream Wife.
October

Hockley Hustle is a proud procession of Nottingham's best music held across the cities many venues in the vibrant Hockley region in support of local charities and good causes. With carnivals, silent discos and many more surprises, there is always something new just around the corner. Gigantic is a proud sponsor of Hockley Hustle.