Highlights

This is the year of Childish Gambino. His smash hit single 'This Is America', expected to feature on his as-yet untitled forthcoming album, has alerted the world to the racial divisions, police brutality, the increasing gun violence and the growing disparity of wealth tearing apart his home country. The song and accompanying video have seen Childish Gambino (AKA Donald Glover) earn international critical acclaim and marked him as the world's most import figures in rap right now.
Now, Glover announces his plans to come to London and prove just what makes him so crucial when he takes over The O2 Arena on Sunday 4th of November.

Disney invites you to come on a magical skating adventure for Disney On Ice Dream Big. Arriving in Europe for the first time, the spellbinding show sees our heroes Moana and Maui search for the stolen heart of Te Fiti in an exciting tale expressed through high jumps and breath-taking skating.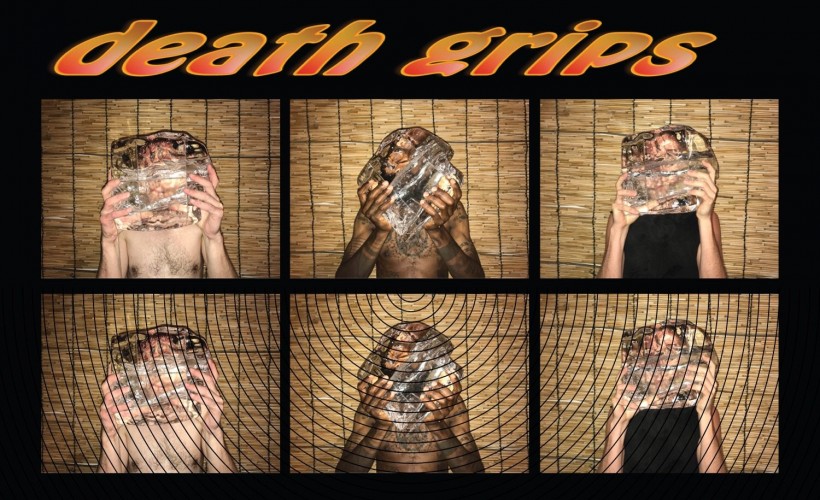 Death Grips bring together crushing hard rock with brutal rap to create an insanely aggressive industrial hip hop. With the release of their new album 'Year Of The Snitch', fans will be thrilled to hear that they have promotional gigs at O2 Academy Brixton and Albert Hall in Manchester.

EFG London Jazz Festival is the annual celebration of the many facets of the compelling genre which sees some of the world's most exciting performers hosted on stages across the capital. This year, you can look forward to sets from Bill Fisell, Madeleine Peyroux and more.
On Sale This Week

Fusing baroque pop, folk, indie pop and even elements of opera; Rufus Wainwright is wildly regarded as one of the greatest songwriters in his generation. See him make headline performances at The Royal Albert Hall in London, Symphony Hall at Birmingham and Manchester's The Bridgewater Hall.

Frontman of The Gaslight Anthem; Brian Fallon is well known for his electrifying live performances and his incredibly prolific creative output. Next year sees him make his way to Wylam Brewery at Newcastle to make a very special performance.
Leading busy lives, its so easy to forget when your favourite tickets go on sale. Set a personal reminder with Gigantic so we can alert you with a text message or an email just before they are released.
Gigantic has an ever-expanding stocklist of the very best gig tickets, with new shows being added every day. Check out everything going on sale this week;
Belako // Ruts DC // Becky Hill // Cavetown // Wild Youth // Tove Styrke // Alan Walker // Joyner Lucas // Deaf Havana // Rolo Tomassi // Jungle Brown // The Regrettes // Blue Lab Beats // Phosphorescent // Slow Readers Club // Loreena McKennitt // Fun Lovin' Criminals
Festivals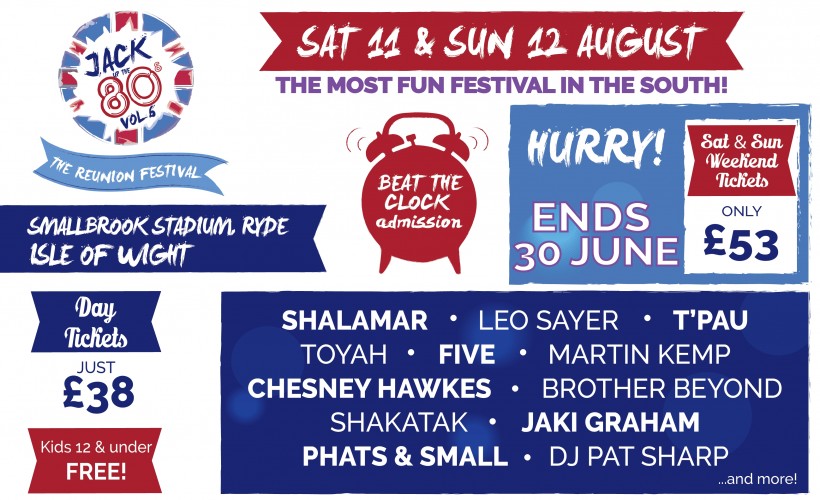 Jack Up The 80s Vol 6. includes all your favourite stars from yesterday such as Shalamar, Leo Sayer, T'Pau, Toyah and many more all appearing at Smallbrook Stadium on the Isle Of Wight. Book early as the prices are set to rise very soon!

Combing the very best independent venues the city has to offer for a huge day of awesome music, 2Q Festival Lincoln arrives on Saturday 3rd of November and brings you such essential acts as The Orielles, Beans On Toast, Asylums and more.

Rock and Bike Fest 2018 is the perfect place for those who like it hard loud and nasty. Offering amazing bike displays, tattoo competitions, great music and even activities for the kids. Tickets are on sale with Gigantic right now!

Citadel has announced an out-of-this-world line up which includes Tame Impala and Chvrches as headliners and such vital additions as Leon Bridges, Fat White Family and The Horrors making Gunnersbury Park in London the only place to be this summer.
Don't Miss

Everybody loves Paw Patrol! See the live action exploits of the whole gang as they embark on their great pirate adventure. Touring round the whole of the UK, you can catch your favourite furry friends at an arena near you later this year!

Hard rock supergroup A Perfect Circle first formed in a blaze of glory during 1999, announcing their arrival with their debut album 'Me de Noms' which feature the devastating single 'Judith'. Having returned form hiatus, they now release new LP 'Eat the Elephant'.

The summer is here and it's a great time to think of all the gigs you could be attending. So get your hot ticket for the likes of these:
G Flip // Pussy Riot // Haiku Salut // The Garden // The Wytches // Stella Donnelly // Acid Mothers Temple