Experimental hip hop band Death Grips take a punk attitude towards their music. Offering a stripped down raw MC style with DIY feel beats. Sacramento, California, group have released five albums including their brand new record Bottomless Pit.
The powerful three-piece band unites the vocals of MC Ride with Zach Hill providing the percussion whilst also sharing programming, production, keys and synth with bassist Andy Morin.
Hitting the ground running at super speed, Death Grips recorded their first song Full Moon (Death Classic) on their very first day of forming - December 21st, 2010. The track featured of their debut self-titled EP which came out in March of 2011. They quickly followed this up with a free mixtape entitled Exmilitary featuring tracks from the EP, released the following month.
The releases saw them become an underground internet sensation to be discovered by major label Epic Records who signed them for the release of two albums in 2012. The first release; The Money Store was given a physical release on vinyl on Record Store Day in April. The second release the same year was No Love Deep Web. The album received instant notoriety upon its October release due to the controversial cover artwork featuring Hill's erect penis. Critics praised the band for their stripped down style and No Love Deep Web rose to #7 in the US Heatseekers album chart.
Frustrated with the major label's practices, Death Grips leaked No Love Deep Web on YouTube before its release which contributed to their departure with Epic. The split did little to stop the rise of Death Grips who continued to grow in support with the release of Government Plates in 2013 and the 2015 double LP The Powers That B.
Now released, their fifth studio album is titled Bottomless Pit. The new album continues to explore uncharted territory in punk and hip hop showing their talent for innovation.
Death Grips tickets will soon be available. You can set a personal reminder through Gigantic to reach you via text or email so you are ready for their release at 09:00 on Thursday 4th of August.
See them perform at their recently announced date at Brighton Coalition taking place on Wednesday 19th of October.
Gig tickets are always limited so make sure you don't miss out on your chance to see Death Grips by booking early.
---
Buy Tickets With Confidence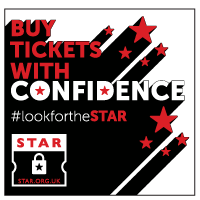 Gigantic are a primary ticket agent and full members of STAR (Secure Tickets from Authorised Retailers)
More info