You can't have a party without playing Las Vegas indie rockers The Killers! Join them on their UK arena tour next year.
25/05 (2021) Keepmoat Stadium, Doncaster
27/05 (2021) Ashton Gate Stadium, Bristol
29/05 (2021) Coventry Ricoh, Coventry
31/05 (2021) St. Mary's Stadium, Southampton
02/06 (2021) Carrow Road Stadium, Norwich
04/06 (2021) Emirates Stadium, London
05/06 (2021) Emirates Stadium, London
10/06 (2021) Riverside Stadium, Middlesborough
12/06 (2021) Manchester Emirates Old Trafford, Manchester

Let's Rock! is the essential festival for anyone who loves the 80's. Revisit the decadent decade with pop and rock stars playing their classic hits all around the UK later in the year.
25/07 Let's Rock The Liverpool! – Wavertree Playing Fields (Mystery), Liverpool
01/08 Let's Rock The Belfast! – Boucher Playing Fields, Belfast
29/08 Let's Rock The Kent! – Mote Park, Kent
05/09 Let's Rock The Essex! – Kings Farm, Chelmsford
19/09 Let's Rock The Moor! – Marsh Meadow, Cookham
19/09 Let's Rock The Wales! – Tredegar Park, Newport
26/09 Let's Rock The Norwich! – Earlham Park, Norwich
12/06 (2021) Let's Rock The North East! – Herrington Country Park, Sunderland
19/06 (2021) Let's Rock The Scotland! – Dalkeith Country Park, Dalkeith
26/06 (2021) Let's Rock The Leeds! – Temple Newsam, Leeds
03/07 (2021) Let's Rock The Exeter! – Powderham Castle, Exeter
10/07 (2021) Let's Rock The Southampton! – Southampton Common, Southampton
17/07 (2021) Let's Rock The Shrewsbury! – The Quarry, Shrewsbury

Next year, The Bath Festival returns with huge headliners McFly and UB40 plus Scouting For Girls, Billy Ocean and many more adding to an awesome line up.
29 – 30/05 Bath Recreation Ground, Bath

Fun for all the family, Gloworm Festival is the wonderful weekend created especially with your little people in mind.
14 – 15/08 (2021) Thoresby Park, Nottingham
Pushing funk past the frontier and pioneering disco and beyond, Nile Rodgers & CHIC will always be the sound of a good time.
21/08 Scarborough Open Air Theatre, Scarborough
30/07 Singleton Park, Swansea
Arms in the air, reach for the lasers and scream your head off for the most famous rodent in dance music; the one and only deadmau5!
10/06 (2021) O2 Academy Brixton, London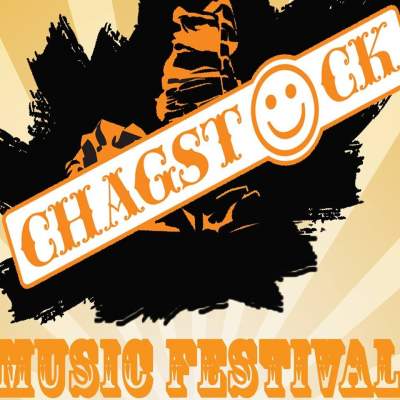 What first started as a private party in 2003 has grown to become Chagstock – the fantastic Devonshire festival you need to attend!
23 – 24/07 (2021) Higher Fields (Well Farm), Devon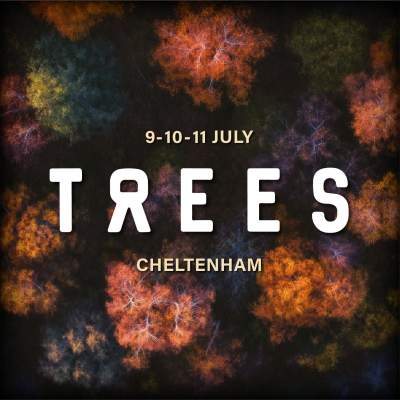 Three-day multi award-winning festival 2000Trees will be returning next year and it's going to be a big one! Grab your ticket before they're gone.
08 – 11/07 (2021) Upcote Farm, Withington

Get to Llanfest to enjoy dual headliners James Morrison and Will Young both play the special event.
11/07 (2021) Royal International Pavilion, Llangollen

The Folk Forest is Sheffield's premier two-day festival of music, creativity and independent culture which is welcome to all.
17 – 18/07 (2021) Endcliffe Park, Sheffield
This year, London based indie rockers Sea Girls launched their stunning fourth LP 'Under Exit Lights' which they promote with a special show at O2 Academy Brixton in November.
06/11 O2 Academy Brixton, London
Please note, Gigantic is not responsible for the dates of any of the events that we sell for and we will continue to bring you the most correct scheduling information as we receive it from the promoters and organisers. Unless otherwise informed, all events will be going ahead as originally billed.
Also, please keep checking your emails regularly as we will immediately contact you with all relevant information should we be told of any changes to the date. It is important that you keep your tickets safe if they have already been delivered to, as they will be valid for the new dates unless you have been otherwise informed.
We also recommend that you LIKE & FOLLOW Gigantic on Twitter, Facebook and Instagram as we will be disseminating further information through our social media channels. Plus, our site will always have the latest listings displayed should you want to check.
We have further important customer information which can be found HERE.
And click the following links to see the newly rescheduled dates for the following artists:
DMA's \\ My Chemical Romance \\ De La Soul \\ Toots and The Maytals \\ Saweetie \\ George Clinton \\ Engelbert Humperdink \\ Lorenzo Senni \\ Celestines / Cucamaras \\ The Secret Sisters \\ Jawbox \\ Brooke Annibale \\ Murder By Death \\ Skipinnish \\ B-Fest \\ Gelong Thubten - A Monks Guide To Happiness \\ Holy Fuck \\ The Craig Charles Funk and Soul Club \\ Swans