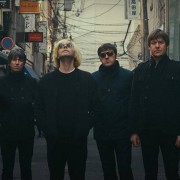 The Charlatans Tickets
Since their breakthrough hit, 'The Only One I Know' from their 1990 No 1 debut album, 'Some Friendly', The Charlatans have been a pioneering f... Read moreorce in British alternative rock music. Subsequent top 10 albums include; 'Melting Pot', 'Us and Us Only', Wonderland' and 'Simpatico',together with further No 1 releases, 'The Charlatans' and 'Tellin' Stories',that continue to inspire young bands and fans from the next generation.
Dates and Tickets for The Charlatans
© 2016 Gigantic Tickets Limited. All rights reserved.