Indie superstars Shed Seven can boast four Top 20 albums and fifteen Top 40 singles. The band from York burst on to the Britpop scene in 1994 and quickly shot to fame. Their hits include Disco Down, Chasing Rainbows and Going For Gold.
Shed Seven is made up of drummer Alan Leach, guitarists Joe Johnson and Paul Banks, lead vocals from Rick Witter and Tom Gladwin on bass.
The band already had a bit of a reputation around their hometown of York for pretty riotous gigs so concentrated on playing in major cities like London. They only came third in a Best Unsigned Contest in Manchester but it was enough to get their name out.
They were signed after a bidding war to Polydor Records and released their debut album Change Giver in 1994. The record was a surprise hit reaching #16 in the UK album chart and featuring three Top 40 singles.
The bands peak came with their aptly titled 1996 album A Maximum High. The year saw them release five Top 40 singles which was a feat not bettered by any other act at that time. Promotion of the album included a thirteen date tour which was completely sold out. They also enjoyed success with the 1998 album Let It Ride and the 1999 best of album Going For Gold sold 130,000 copies.
The band last studio album so far is 2001's Truth Be Told. Its release preceded the band's temporary break in 2003.
They were to reunite for a greatest hits tour in 2007 which was accompanied by the release of their Live At The BBC compilation followed by an EP of reworked tracks from A Maximum High brought out in 2011.
Shed Seven tickets are now on sale.
They will take part in the stunning festival Summer's End at Lincolnshire Showground, Saturday 3rd of September. Make sure you are there!
See them play at Star Shaped Festival in The Garage at London on Saturday 3rd of September.
On Friday 11th of November they headline at O2 Academy Leicester.
Your concert tickets can be bought through the website. Be sure to book early to avoid disappointment.
---
Buy Tickets With Confidence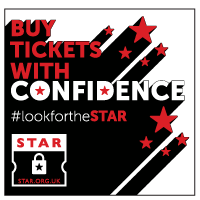 Gigantic are a primary ticket agent and full members of STAR (Secure Tickets from Authorised Retailers)
More info