NEW SHOWS
Canadian rocker Bryan Adams is the sound of celebration! His many hits, including "Summer of '69", "Run To You", "Thought I'd Died and Gone to Heaven" and (of course) "(Everything I Do) I Do It for You" plus many more never fail to ignite the passion and get the party started!
Now, the multi-Grammy Award nominee Adams announces a huge UK tour playing to packed out crowds at Cardiff Castle, DCBL Stadium and QEII Arena next summer.
A true British legend; the name Paul Weller has been a seal of quality ever since his rise with mod revivalist punk rockers The Jam, through to his sophisti-pop days with The Style Council and continuing his solo career as the Modfather.
With the release of On Sunset comes news of a tour in support of his highly anticipated new album.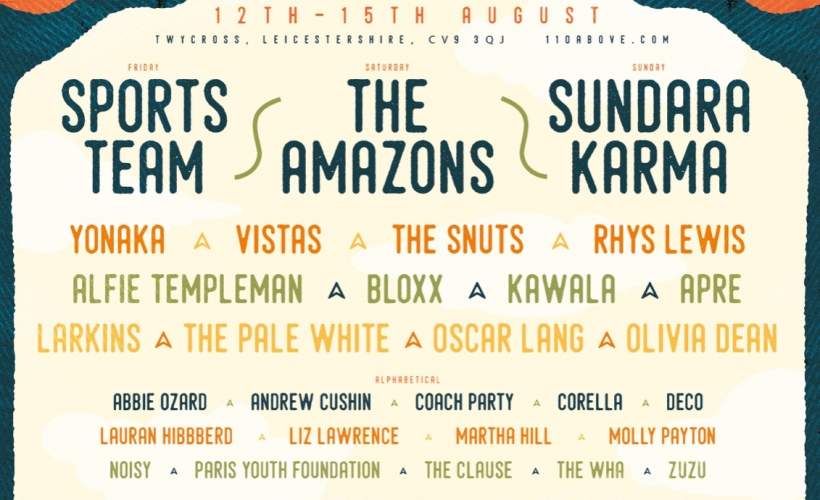 Fantastic festival 110 Above is the essential weekender for those with a taste for the big names at the cutting edge of music. Huge headliners Sports Team, The Amazons and Sundara Karma head an incredible line up which also includes Yonaka, The Snuts, Larkins, Bloxx, Vistas and more!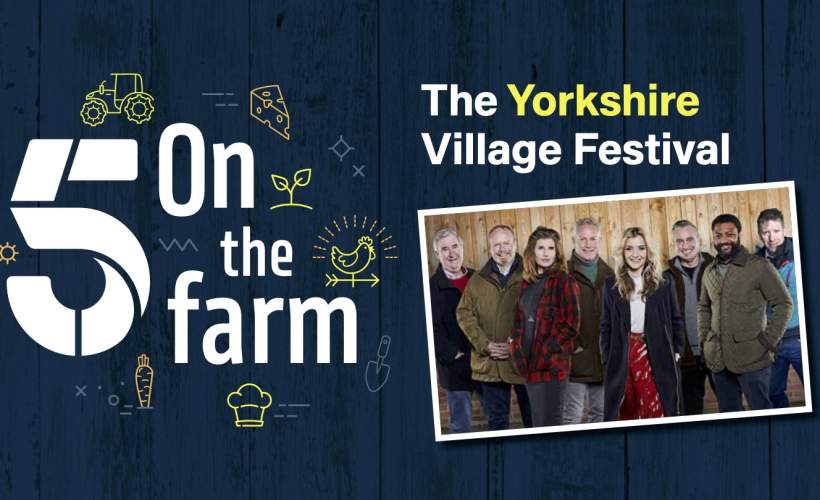 5 On The Farm is the wonderful Yorkshire Village Festival inviting you to two family friendly days at Cannon Hall Farm, Barnsley. Join Channel 5 stars Amanda Owen, Julian Norton, Peter Wright plus more whilst enjoying all the fun of the farm, tasty treats and engaging activities for all ages.
Gigantic is passionate about music and we proudly provide you with an ever-growing selection of tickets to the best gigs, exciting events and unmissable festivals. Make sure you don't miss the release of tickets for your favourite artist by setting a personal reminder with Gigantic that will alert you with an email or text message just prior to their release.
With even more being added to our unrivalled choice of tickets every single day, it makes sense to LIKE & FOLLOW Gigantic on Twitter, Instagram and Facebook to get the latest live music news. Also, make sure you SUBSCRIBE to our emails too!
Check out what other exciting events and shows are going on sale with Gigantic this week:
Beth Hart \\ Trivium \\ The Dualers \\ Bru-C \\ The Snuts \\ Ronan Keating \\ Thy Art Is Murder \\ The Wedding Present \\ Perturbator \\ Julianna Barwick
RESCHEDULED SHOWS
Gigantic is not the promoter for any shows, live events or festivals we sell for. Consequently, we are not responsible for the scheduling or any changes to the dates. We will endeavour to bring you the latest listings as soon as they have been announced. Please note, unless Gigantic has contacted you to say otherwise all events will be going ahead as originally billed.
We ask if you could please be patient and understanding as all changes to scheduling are being made for the benefit of your health and safety. When an organiser postpones an event or changes the date, we will immediately email you with all the pertinent information so please check both your inbox and spam folder regularly.
Our site is regularly being updated with the latest correct information. Please check our site regularly in addition to your emails to get the latest correct scheduling information. We also advise you to familiarise yourself with our Terms & Conditions.
Should you have already received tickets for the original date, please keep them safe as they will be valid for the new date and will not be replaced (unless you are specifically instructed by Gigantic via email otherwise). Gigantic is not able to replace them should they be lost or damaged.