Teenage Fanclub are the embodiment of indie cool. Their songs range from laid out mellow to scuzzed out distorted chaos. Having emerged from the Glaswegian C86 scene at the end of the Eighties, the band have gone from cult heroes to best sellers without ever losing what makes them unique and were regarded by Kurt Cobain as "
the best band in the world
".
Their debut album
A Catholic Education
was released in 1990 by Paperhouse Records. It introduced the world to their laidback vocal harmonies and lofi guitar style.
They were promptly snapped up by Creation Records. Ran by Alan Mcgee, it was the ultimate indie label at the time having played host to similar noise rock such as shoegaze heroes My Bloody Valentine, Jesus And The Mary Chain and the tripped out Primal Scream.
1991 saw the band release two albums under Creation.
The King
was produced by Don Fleming. He purposefully pushed the band to improvise greatly resulting in a spontaneous and gloriously shambolic album. Ironically, it was recorded in the studio time left over that had allocated for the another album but was released first. It was originally meant to be a release of 1000 at a cut price to fans, Creation went ahead and pressed 20,000 and sold them for full price.
Bandwagonesque
was released later in the year, despite being recorded first, and thrilled fans and critics alike. It shot the band to Number 22 in the Charts and famously was voted 1991 Album Of The Year in Spin magazine, beating Nirvana's
Nevermind
.
Despite being absolute icons of true indie music, the band have continued to enjoy continued mainstream success with seven of their ten studio albums having entered the Top Forty UK album charts, including their latest release
Shadows
(2010), including
Thirteen
(1993) charting at Number 14,
Grand Prix
(1995) charting at Number 7 and the ironically titled
Songs From Northern Britain
(1997) which peaked at Number 3.
Gigantic are selling Teenage Fanclub tickets right now.
This year Teenage Fanclub are back on tour. They will be playing headline shows at Fleece in Bristol on Saturday 3rd of September and Islington Assembly Hall in London on Monday 5th of September.
---
Related News
Buy Tickets With Confidence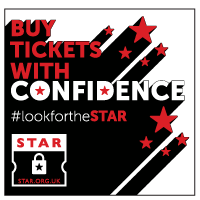 Gigantic are a primary ticket agent and full members of STAR (Secure Tickets from Authorised Retailers)
More info