Stiff Little Fingers were amongst the first wave punks when they formed in 1977. In addition to the strife which led to the formation of the English bands, the Northern Irish band were created at the very height of The Troubles which resulted in the turbulence and violence being reflected in their music.
They have endured many line-up changes but continued to write and record new material which remains as challenging as ever.
The essential punk band goes on a tour in March of 2017 which takes them to Concorde 2, Brighton / O2 Forum, London / O2 Academy Bristol / Rock City, Nottingham / O2 Academy Leeds / O2 Academy Newcastle / Waterfront, Norwich / Cambridge Junction.
Stiff Little Fingers tickets are just about to come on sale and are expected to sell very quickly. Coming on sale at 10:00 on Friday 21st of October, you can make yourself ready for their release now by setting a personal reminder with Gigantic to arrive to you via email or text message.
The Belfast band initially focused on their own lives amidst the warring political climate with songs such as Suspected Device and Wasted Life. By November of 1977, iconic BBC Radio 1 Dj John Peel began playing them nightly after becoming enamoured by their savage guitar style, catchy hooks and ravaged screamed vocals that spoke of both personal experience and politics.
In 1979 they became the first ever band to break the UK Top 20 on an independent label with their debut album Inflammable Material. Their further releases include Nobody's Heroes, Go For It, Now Then…, Flags And Emblems, Get A Life, Tinderbox, Hope Street, Guitar And Drum and No Going Back.
Stiff Little Fingers concert tickets will sell quickly given their hardcore dedicated following, so do not miss out and book yours early. And remember, Gigantic always has the best gig tickets so make us your first choice.
---
Buy Tickets With Confidence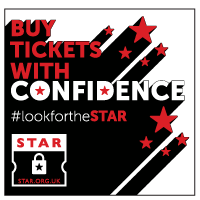 Gigantic are a primary ticket agent and full members of STAR (Secure Tickets from Authorised Retailers)
More info