Primal Scream have been a driving force behind British culture ever since their inception in the early eighties. Taking their name from the screaming therapeutic method for relinquishing childhood trauma, the band are known for the iconoclastic image and kaleidoscope of influences to produce music that spans from garage rock to psychedelic indie, acid house rave and beyond.
Currently, Primal Scream consists of drummer Darrin Mooney, the irrepressible voice of Booby Gillespie, guitarist Andrew Innes who also provides backing vocals and Martin Duffy on keys.
The band began in 1982 and was formed by Gillespie and former member Jim Beattie following their disillusionment with mainstream music following the sanitisation of punk into the readily marketable New Wave. Drawing heavily from the style of Velvet Underground and cranking up the bass, the band would soon be signed by Gillespie's school friend Allan McGee on his seminal label Creation Records.
The debut album Sonic Flower Groove fared well by indie standards upon release in 1987, as did their 1989 eponymously titled second album, but they still were struggling to find a sound that was definitively theirs.
Their breakthrough moment came with their discovery of dance culture. Hitting the acid house scene in a big way, the band would soon become enamoured with raves, ecstasy and all that came with it. Transfusing the energy, the beat and the emancipation that came with the second summer of love, they produced the album Screamadelica which gave the world such stunning tracks as Movin' On Up, Loaded and Come Together upon release in 1991.
Primal Scream's creative energy has seen the band continue to ingest ever greater realms of musical influence reflected in their output. The 1994 album Give Out But Don't Give Up moved their sound towards rock and blues whereas 1997 record Vanishing Point took on a dub sound. Other highlights include the scorching polemic sonic assault of 2000's XTRMNTR and the alternative rock album More Light which came out in 2013.
In total, the Scottish band have released eleven studio albums including their latest entitled Chaosmosis. The record rose to #12 in the UK album chart and contains the singles I Can Change and Where The Light Gets In, the latter features Sky Ferreira on guest vocals.
Primal Scream tickets can be yours through Gigantic.com so book now!
In August they take over Times Square in Newcastle for a huge headline show. There they will be supported by Welsh heroes Super Furry Animals plus more great bands yet to be announced.
Then in September they will be joined by Skepta when they play for Massive Attack at their big show at The Clifton Downs in Bristol.
They will also grace the stages of sister festivals OnBlackheath in London and OnRoundhay at Leeds for what will be spectacular and rousing sets.
Newly announced, they will also play at Portsmouth Pyramid in December.
Festival and gig tickets are always limited so be sure to book early to prevent disappointment.
---
Related News
---
---
---
---
Buy Tickets With Confidence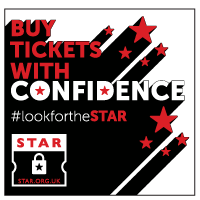 Gigantic are a primary ticket agent and full members of STAR (Secure Tickets from Authorised Retailers)
More info