Top Picks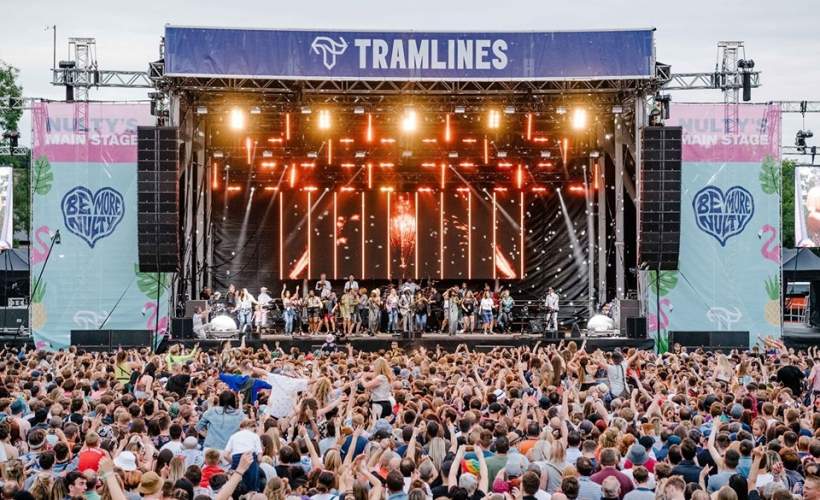 Following on from yet another massive year, Sheffield's biggest music festival Tramlines is already looking towards the future. Expected to be even bigger and better than this summer's extravaganza, tickets for 2020 are on sale right now!

Boasting Fisherman's Friends, Newton Faulkner, The Selecter and George Hinchliffe's Ukulele plus a whole load of awesome acts throughout the day; Towersey Festival is going to be amazing!
Towersey Festival tickets are currently available.

Encompassing both the deeply traditional and the most modern and contemporary styles, Shrewsbury Folk Festival is the fans favourite.
Californian blues rock legend Beth Hart has announced the title of her next album will be 'War In My Mind' plus promotional dates in February 2020.
Ska legends Madness are the perfect sound of summer. Catch them at their House Of Commons, Madness On The Downs plus further headline dates around the country.
On Sale This Week
Australian hard rockers Airbourne delight their UK fans with news of an autumn tour with tickets being released at the end of the week. Set your personal reminder right now!
Country fans are all looking forward to the release of Tyler Childers' upcoming album 'Country Squire'. He promotes it with newly announced dates in January.
Make sure you set a personal reminder so you will be alerted with a text message or email just before your favourite act goes on sale. With the most exciting gig, events and festivals being added every day, stick with Gigantic to look forward to such exciting shows as these:
Chase Atlantic \\ Band of Skulls \\ Rufus and Martha Wainwright's 'Not So Silent Night' \\ Thurston Moore Group \\ Sleeping With Sirens \\ Rationale \\ Battles \\ EFG London Jazz Festival: Bauhaus 100th \\ Uriah Heep \\ Blanck Mass \\ Camp Cope \\ Home Free \\ Jinjer \\ Megan Mckenna \\ Mabel \\ Alaskalaska \\ Turnover \\ Eliades Ochoa \\ The Calling
Top Festivals

03/08 Various Venues, London

02/11 Various Venues, Camden Town – London

17 – 18/08 Hardwick Hall Hotel, County Durham
Don't Miss
Following the release of his awesome new single 'Hercules'; rapper, actor, writer and activist Common now announces UK dates.
Devonshire folkstar Seth Lakeman has just added to a major date at Revelation in Kent to his Autumn \ Winter tour.
Always passionate about music, check out what else Gigantic currently has on sale:
Eels \\ Black Flag \\ Twin Peaks \\ Kwaku Asante \\ Brand New Heavies \\ Bob Mould