New York native Bob Mould is renowned for being the guitarist, singer and songwriter in 80's punk act Husker Du and 90's band Sugar as well as being an accomplished solo artists.
Husker Du broke onto the scene with their live album 'Land Speed Record' in 1982 and their debut album 'Everything Falls Apart' soon followed in 1983 at just 19 minutes long. This element of speed characterised the band's musical output, releasing a double album the year after titled 'Zen Arcade', then not only did another double album 'New Day Rising' follow the next year, but Husker Du also released another double album 'Flip Your Wig' that same year. The band's incredible record output continued in 1986 with 'Candy Apply Grey' and then in 1987 came their final effort, another double album 'Warehouse: songs and Stories'. Husker Du's ability to put out a record every year from 1982 to 1987, let alone many of those releases being double albums was staggering and showed just how talented the band were.
Following the demise of Husker Du in 1988, Mould formed a new band called Sugar who released their debut 'Copper Blue' in 1992. The band's sound was far more alt rock when compared to Husker Du's post-hardcore sound and the trio's music proved successful with 'Copper Blue' hitting the number ten spot in the UK album charts. The band would then release two further albums 'Beaster' (1993) and 'File Under: Easy Listening' (1994) before called it quits in 1995. Live albums and b-side releases followed the groups split, but their short career had certainly been a success.
Bob Mould released his first solo album 'Workbook' in 1989 followed Husker Du's break up and another record 'Black Sheets of Rain' came in 1990 prior to his work with Sugar. It was only in 1996 once Sugar had also come to an end that Mould went back to his solo career and released a self-titled album in 1996. Mould's solo career soon went from strength to strength with eleven studio albums following his 1996 release.
His latest album Patch The Sky Was released in March, 2016. Originally conceived as an acoustic album, the record changed direction massively and has won praise from fans and critics for being a solid garage punk album.
Bob Mould tickets are available through the Gigantic website right now.
See him tour this October when he plays at O2 Academy2 Birmingham, SWX in Bristol, The Leadmill at Sheffield and London's Brooklyn Bowl.
Concert tickets are always limited so book early to avoid disappointment.
---
Related News
Buy Tickets With Confidence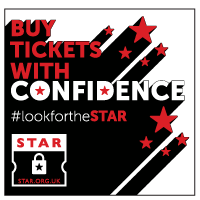 Gigantic are a primary ticket agent and full members of STAR (Secure Tickets from Authorised Retailers)
More info