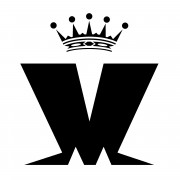 Madness Tickets
Fresh off the road from their sell out 2014 arena tour, Madness are pleased to announce a series of shows in what will be the UK's greatest live ope... Read moren air tour… ever!

The tour runs from May to September 2015, taking place at some of the greatest sporting venues around the country, including racecourses, cricket grounds, rugby and football stadiums. These shows will offer the concertgoers the unique experience of an outdoor event with a festival vibe, set within these iconic huge green spaces. The band said, "Come see, come see! The world's strongest band perform incredible feats live! Marvel as Madness lift an enormous set of polished pop songs high in the air, single handed! The UK's biggest open air tour ever! Rolling into a town near you, soon."

Madness are rightly considered one of the most important acts that Britain has ever produced and it's difficult to think of another band with such longevity that still draws huge crowds as well as new generations of followers.
Fans will be treated to the bands inimitable quirky pop classics such as "House of Fun", "Baggy Trousers" and "My Girl", alongside some of their new material, the bands first new recordings in three years, in which they continue to express their musical genius.
A band of the people, who inject fun into everything they do, the tour promises to be a once in a lifetime opportunity to see one of the greatest bands in the world play some of their biggest hits, as well as some of the exciting new material.

Get your Madness tickets through Gigantic below!

Dates and Tickets for Madness
© 2015 Gigantic Tickets Limited. All rights reserved.