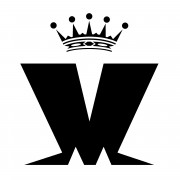 Madness Tickets
The original Nutty Boys are back and, this summer, they're playing a series of gigs across the UK. From arenas to racecourses and from cricket groun... Read moreds to festivals, Madness always put on a superb show, setting toes a-tapping with their distinctive Ska rhythms and lyrics that range from the cheerfully impudent to out-and-out romantic. The great news for Madness fans is that you can buy Madness tickets, right here at gigantic!

Madness came stomping and rocking onto the music scene in the late 1970s, as part of the growing Two-Tone movement. However, it was the 1980s that saw them chalking up some of their greatest hits, such as 'Baggy Trousers', 'House of Fun' and that perennial favourite, 'It Must Be Love'. With their trademark pork pie hats, superb saxophone solos and impossibly bouncy attitude, they were rarely out of the charts.

The band was formed in 1976, but their now-iconic lead singer, Suggs, didn't join the band until a year later. His North London dialect and staccato delivery helped to distinguish Madness from the other Ska-inspired bands of the time. However, listen to a Madness song and you'll discover that they are as lyrically adept as they are musically able. Many of the band's songs are infused with a quintessentially English sense of humour, while others throw you a complete curveball and explore sensitive issues or emotions.

While they recorded some superb singles and albums, when it comes to live performances, Madness are in their element. A Madness concert is always upbeat and always fun; a celebration of everything that is great about Ska music and the 1980s. Suggs' appearance on TV as the host of Night Fever and his regular appearances on Absolute Radio have introduced the band to a new generation of fans so, while a Madness concert will certainly attract middle-aged Mods and wrinkled Rude Boys, you'll also find much younger discovering the band's quirky songs for the first time. However, if you can do the Madness Walk and know the words to 'Driving In My Car', you'll fit right in!

As part of their Madness tour dates, the band will be headlining at the OnBlackheath Festival in June; the perfect opportunity to see them live. However, if you can't make that gig, just check out our list of Madness tour dates below, book your Madness tickets and get ready to enjoy one of the musical highlights of 2015! Baggy trousers optional.

Dates and Tickets for Madness
Sorry we currently have no dates available for Madness.
© 2016 Gigantic Tickets Limited. All rights reserved.