Synth-pop perfection doesn't come any better than Erasure! Outlandish pairing Andy Bell and Vince Clarke exploded in the 80's and have been a defining British band for over 35 years, releasing 24 consecutive Top 40 singles including "Stop!", "A Little Respect" and "Love To Hate You" – plus many more!
Having recently toured in support of their latest hit album The Neon, Erasure now announce a major tour showcasing music from right across their pop pioneering career.
These headline dates follow Erasure's sold-out tour – and we expect every new show to follow suit. Make sure you set a personal reminder to grab your ticket with Erasure when they are released next week!
📆 MAY
24/05 Erasure – P & J Live, Aberdeen
25/05 Erasure – Motorpoint Arena Nottingham, Nottingham
26/05 Erasure – First Direct Arena, Leeds
28/05 Erasure – Bonus Arena, Hull
29/05 Erasure – M&S Bank Arena, Liverpool
L.A. funk rock legends Red Hot Chili Peppers return to the U.K. to play London Stadium. Renowned as one of the greatest bands ever – you will enjoy such killer tracks as "Give It Away", "Californication" and "Under The Bridge".
📆 JUNE
26/06 Red Hot Chili Peppers – London Stadium, London
Pysche-rockers Warpaint immediately impressed with their debut EP Exquisite Corpse in 2008, soon followed by acclaimed debut album The Fool. Continuing to impress as they expand into electronica on their eponymous record and latest LP Heads Up; they now announce major U.K. shows.
📆 MAY
11/05 Warpaint – O2 Academy Bristol, Bristol
12/05 Warpaint – Albert Hall, Manchester
18/05 Warpaint – Roundhouse, London
New art rock band on the block Black Country, New Road have already established themselves as the ones to watch, receiving a Mercury Prize nomination for their lauded debut album For The First Time. Poised to release second record Ants from Up There; they announce huge headline dates.
📆 NOVEMBER
29/11 Black Country, New Road – Chalk, Brighton
30/11 Black Country, New Road – Cambridge Junction, Cambridge
📆 DECEMBER
06/12 Black Country, New Road – O2 Manchester Ritz, Manchester
10/12 Black Country, New Road – Waterfront, Norwich
📆 APRIL
06/04 Black Country, New Road – Foundry, Sheffield
07/04 Black Country, New Road – O2 Academy Oxford, Oxford
13/04 Black Country, New Road – Albert Hall, Manchester
14/04 Black Country, New Road – Rock City, Nottingham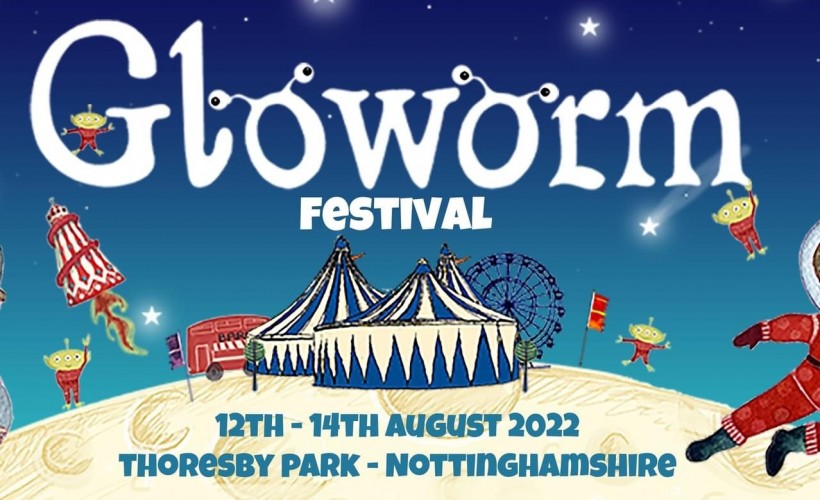 Looking for a wonderful weekend to entertain all the family? Gloworm Festival invites you and all your little people to enjoy a unique two day event where children are put first and can take part in adventures, activities and even meet their favourite TV stars.
📆 APRIL
12 - 14/08 Gloworm Festival – Thoresby Park, Nottingham
Fusing indie inspiration with traditional Irish folk influences, Villagers band leader Conor J. O'Brien has taken home not one but two Ivor Novello awards. Fresh from releasing remarkable record Fever Dream, a joyous ten track voyage of escapism, Conor hit the road in the new year.
📆 MARCH
06/03 Villagers – Wylam Brewery, Newcastle Upon Tyne
09/03 Villagers – Crookes Social Club, Sheffield
11/03 Villagers – O2 Academy Oxford, Oxford
12/03 Villagers – Waterfront, Norwich
14/03 Villagers – Wedgewood Rooms, Portsmouth
NYC art-punks BODEGA shot to the fore with the release of their awesome single "How Did This Happen?!" which was seized upon by BBC 6music for heavy rotation, cementing a solid fanbase by the time first LP Endless Scroll dropped. Get ready for their return next year by setting your personal reminder now!
📆 MARCH
13/03 BODEGA – Wedgewood Rooms, Portsmouth
18/03 BODEGA – International Arts Centre, Leicester
24/03 BODEGA – Gorilla, Manchester
25/03 BODEGA – Yellow Arch Studios, Sheffield