Top Tickets
Mumford & Sons brought folk rock to the fore with such huge hits as 'Believe', 'Little Lion Man' and 'I Will Wait'. It's their huge popularity and skill of song writing which has seen them selected as a headliner for All Points East a festival known for carefully selecting only the best, where they will be supported by The Staves.
This year, other incredible All Points East headliners include The Chemical Brothers, The Strokes, Christine and the Queens, Bring Me The Horizon and Bon Iver making it the perfect festival for the discerning music fan. Get your ticket right now!
Sometimes a festival line up looks so good, you can hardly believe it. Spread across various fantastic London festivals on Saturday 3rd of August, Visions Festival is the awesome all dayer which includes sets from such amazing acts as White Denim, Anna Meredith, Pigs Pigs Pigs Pigs Pigs Pigs Pigs, Ice Age and many more cutting-edge artists.

In the mood for something special? Beyond The Woods is the music festival hidden away from the rest of the world, found at the beautiful countryside setting of Stourton Estates in Lincoln. With the roster of acts including such great names as Ten Tonnes, Easy Life, Scott Mills & Chris Stark plus more, you know you're in for a good time!
Doves are known for their lyrical depth and stirring yet melancholic music. The band from Cheshire will be playing a headline set covering all of their incredible back catalogue at Brighton Racecourse on Friday 26th of July. Plus, don't miss them when they appear at Tramlines – Sheffield's premier music festival!

This November, you are invited to enjoy performances from some of the world's greatest jazz musicians plus the most exciting emerging talent playing at the capital cities best venues for EFG London Jazz Festival.
On Sale This Week
Fusing traditional Balkan music with indie folk and even baroque pop, New Mexican band Beirut are favourites of the music press and have fans all over the globe. Having released their critically acclaimed and commercially successful fifth studio album 'Gallipoli', they now hit Tramshed in Cardiff and Nottingham's iconic Rock City to promote the new material.
Singing star Lulu exploded in the 60's before releasing such classic singles as 'To Sir With Love' and 'Boom Bang-a-Bang'. She has just announced an extensive Autumn tour which takes her all around the UK to appear on a stage near you. Don't miss out as these shows will sell out, so book your ticket today!
Gigantic has the very best tickets for gigs, events and festivals with more being added daily. Keep checking our site to see what else has been added. Also, make sure you set a personal reminder which will alert you with an email or text message just before your favourite tickets come on sale.
Check out what else goes on sale with Gigantic this week:
Sleep \\ Dan Reed Network \\ PUP \\ PP Arnold \\ Reel Big Fish \\ Quantic \\ The Zutons \\ The Unthanks \\ The Soft Cavalry \\ Chon \\ Don Strapzy \\ Steve Mason \\ Little Steven and The Disciples Of Soul \\ Ezra Collective \\ The Black Seeds \\ Gaz Brookfield & The Company of Thieves \\ Mary Gauthier \\ The Dead South \\ Robert Forster
Top Festivals

· 05/05 Various Venues - Leicester

· 21 – 23/06 Wallingford Sports Park, Wallingford

06/07 Leeds University Union, Leeds

07 – 09/06 Meridian Water, London
Summer Outdoor Events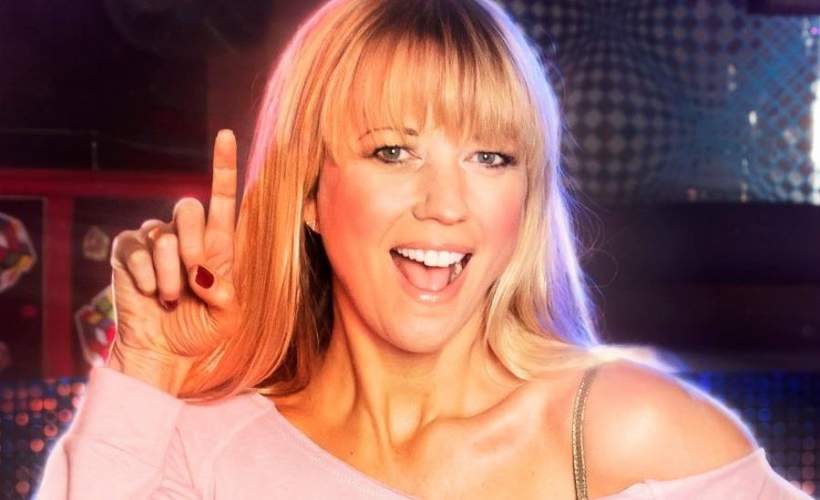 Billed as the biggest 80s night the world has ever seen... get ready for Sara Cox presents Just Can't Get Enough 80's. So, get all your mates together for truly thrilling evenings at Birmingham's Digbeth Arena, Three Mills Island in London and – Just Announced – Cardiff Castle!
Co-lead singer of Irelands famed boyband Boyzone; Ronan Keating has grown to become an international icon as a solo act plus loved for his role as a judge on The X Factor and a coach on The Voice. Catch him this summer at Castle Howard near York and Kimbolton Castle.
Festivals, gigs, concerts, theatre shows and fun for the family; Gigantic has tickets for all these things and more. With the hot weather just starting to arrive, check out what other exciting outdoor events are on their way:
Queen Machine Symphonic \\ Jess Glynn \\ Madness \\ Café Mambo \\ Colourfest