Steve Mason is a forming member of The Beta Band and has established himself as a solo musician through a variety of project names before continuing his work without the need for titles.
The Beta Band formed in 1996 and quickly established themselves at the forefront of indie. Hailed by Radiohead, the band produced three studio albums including The Beta Band in 1999, Hot Shots II in 2001 and Heroes To Zeros in 2004.
Mason first started work as a solo artist in 1998 under the title King Biscuit Time. He released the two EPS Sings Nelly Foggits Blues in "Me And The Pharaohs" in 1998 and No Style in 2000. The King Biscuit Time album Black Gold was released in 2006.
He also worked and released the album Pressure Point through V2 Records under the pseudonym Black Affair.
In 2009 Mason began work as a solo artist under his own name and released the album Boys Outside by 2010. The record allowed him to explore his interest in electronica.
2013 saw Mason release his album; Monkey Minds In The Devils Time. The record delved into hard topics including the suicide of weapons inspector David Kelly, London Riots and his own struggles with depression and feeling isolated.
Meet The Humans is Mason's brand new third album. Released early 2016, the record sees him adopt a joyous warmth in the songs. He will be playing live dates around the country to promote the new record.
Steve Mason tickets are available now.
See him perform this summer at the best festivals including Field Day at Victoria Park in London running from Saturday 11th till Sunday 12th of June and Latitude Festival in Henham Park, Southwold, on Friday 15th until Sunday 17th of July.
Concert tickets can be bought through the Gigantic website. Always book online early to avoid disappointment.
This October sees Mason embark on a solo headline tour around the UK. Make sure you see him play at The Leadmill in Sheffield, Cambridge Junction, O2 Academy2 Leicester and Rescue Rooms in Nottingham.
---
Buy Tickets With Confidence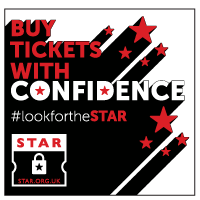 Gigantic are a primary ticket agent and full members of STAR (Secure Tickets from Authorised Retailers)
More info