There are few names in the world bigger than Coldplay. Rising from their indie days in the mid-nineties to become one of the greatest rock bands of all time, they enjoy international celebrity status, unilateral critical acclaim and staggering commercial success.
From tender heartache to euphoric anthems, Coldplay reach deep inside and touch each and every listener. Having packed out live performances and sold over 80 million records sold worldwide, there can be no denying the unstoppable musical force they have become.
Coldplay are drummer Will Champion, sing Chris Martin, guitarist Jonny Buckland and Guy Berryman on bass.
Following the release of their incredible seventh studio album entitled A Head Full Of Dreams, Coldplay have announced a very exciting massive live event. See them take over the Principality Stadium at Cardiff on Tuesday 11th of July, 2017.
Coldplay tickets are about to come on sale. Launched at 09:00 on Friday 7th of October, we expect there to be a massive demand as they are one of the biggest bands around. Get ready for their release by setting up a personal reminder to arrive via text message or email through Gigantic.
Formed whilst studying at University College London, they originally worked under the titles Pectoralz and Starfish before picking the name Coldplay before recording. They achieved worldwide fame in 2000 with their single Yellow which shot their debut album Parachutes to #1.
They have continued to enjoy massive success ever since, becoming darlings of the music press and with each subsequent album each hitting the coveted # 1spot. Their albums include A Rush of Blood to the Head (2002), X&Y (2005), Viva la Vida or Death and All His Friends (2008), Mylo Xyloto (2011), Ghost Stories (2014) and their latest album A Head Full of Dreams (2015).
Coldplay concert tickets will sell incredibly quickly so we do urge you to prepare for their release and book early. Always make Gigantic your first choice for gig tickets.
---
Related News
Buy Tickets With Confidence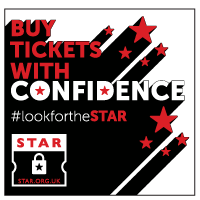 Gigantic are a primary ticket agent and full members of STAR (Secure Tickets from Authorised Retailers)
More info