Black Grape formed in 1993 following the implosion of the Happy Mondays. Taking Bez with him, Shaun Ryder recruited rappers Paul "Kermit" Leveridge and Carl "Pyscho" McCarthy, guitarist Wags, Oli Dirtycash Dillon on ocarina and drummer Ged Lynch.
Their platinum selling debut album It's Great When You're Straight... Yeah went straight to #1 in the UK Album charts upon its release in 1995. The album contained the massive singles Reverend Black Grape, In The Name Of The Father and Kelly's Heroes.
This was to be followed in 1997 by their second album Stupid Stupid Stupid. The record included the baggy banger single Get Higher.
Black Grape tickets are on sale now.
See them make a smashing performance at Penn Festival. Taking place at The Big Park in Buckinghamshire from Friday 22nd till Saturday 23rd of July. The band are sure to be a big hit with festival goers.
Make sure you book your tickets early to avoid disappointment.
In November Shaun Ryder and crew will tear around the country to celebrate the 21st anniversary of their awesome first album It's Great When You're Straight… Yeah by playing it live in its entirety.
Black Grape will also re-issue It's Great When You're Straight… Yeah. Further details to be announced.
When asked, Shaun commented "I am loving Black Grape and really enjoying it this time round, more than ever. I'm looking forward to doing 'It's Great When You're Straight... Yeah' on tour and can't wait to get stuck into recording a new album."
Be sure to get your ticket for when they play Waterfront in Norwich, Cambridge junction, O2 Academy Liverpool and Electric Ballroom in London.
Speaking of their reformation, Kermit said; "'It's been an absolute pleasure doing the Black Grape gigs and I'm really looking forward to jousting with Shaun again and generally having a blast, man."
---
Related News
Buy Tickets With Confidence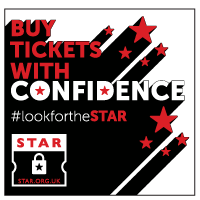 Gigantic are a primary ticket agent and full members of STAR (Secure Tickets from Authorised Retailers)
More info