Alabama 3 describe themselves as "
a pop band, a punk rock, blues and country techno situationist crypto-Marxist-Leninist electro band
" and are perhaps most famous for the song "Woke Up This Morning" which was used by hit HBO show The Sopranos for the opening credits.
Originally from Brixton, not America, the band was founded by Larry Love, AKA Rob Spragg and The Very Reverend Dr. D. Wayne Love, AKA Jake Bugg. Breaking through in the mid Nineties, Alabama 3 stood apart from the rest producing a radio friendly Trip Hop sound accompanied with sardonic lyrics littered with pop culture references.
Initially named First Presleyterian Church of Elvis the Divine (UK), they were forced to change their name from after being perceived by the press as a novelty act. Their debut album, Exile On Coldharbour Lane, is a knowing reference to Exile On Main St by The Rolling Stones.
They have gone on to confuse and amuse ever since producing an impressive nine studio albums and fourteen singles.
Being so witty, complex and clever, it is no surprise that they would leave some confused. NME declared them "A monumental waste of time" something they still proudly display on their website.
But they've not been lost on everyone. Famous fans include Stephen King "
The thought of not having Alabama 3 fills me with horror
" and Irvine Welsh, author of Trainspotting and Filth, who said "
This is the first band I could ever dance to in the daytime hours without chemical assistance...and that says a lot"
.
Expect euphoria. Expect your mind to be expanded. Expect the unexpected. Get your tickets for Alabama 3 through Gigantic now before they're gone!
---
Related News
Buy Tickets With Confidence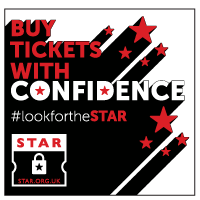 Gigantic are a primary ticket agent and full members of STAR (Secure Tickets from Authorised Retailers)
More info