Dearly beloved band The Divine Comedy are celebrated for their witty ditties and pastiche on Europop.
The band is well known for their hit singles which include the misleading menace of Something For The Weekend, the pneumatic beat of Generation Sex, the ultimate unrequited love ballad The Frog Princes and National Express which is an ironic ode to the NHS.
Neil Hannon first started The Divine Comedy in 1989. The tongue-in-cheek tunes saw some success in France with the first three albums Fanfare For The Comic Muse, Liberation and Promenade but had yet to score a hit elsewhere.
However, with Britpop in full flow, the 1996 release of Casanova with its satirical charm chimed perfectly with the irony and humorous temperament of the time and saw The Divine Comedy become a household name.
Fortune has continued to smile on Hammond as he has explored his talents with a total of eleven studio albums and enjoyed many other creative outlets.
Foreverland is the name of the new and highly anticipated album by The Divine Comedy to be released in September of this year. In typical fashion for Hammond and co., the record's range of cultural references is vast as they sing songs about everything from Catherine The Great to The Foreign Legion.
"
it's about meeting your soul mate and living happily ever after... and then what comes after happily ever after. Get ready for the most historically inaccurate hit of the summer
" -
Neil Hammond
Although this is Hammond's first record release since Bang Goes The Knighthood in 2010 he has been far from idle. He has composed a choral work for the newly renovated organ at the Royal Festival Hall titled To Our Fathers In Distress, has supervised the adaptation of his musical Swallows and Amazons to the West End stage and has co-written an album for the cricket crazed poetic pop band The Duckworth Lewis.
The Divine Comedy are on sale right now through Gigantic.
See Neil Hammond and his band when they play this October at Foundry in Sheffield, The Baths Hall in Scunthorpe, Sage Gateshead Sage One and Cambridge Junction.
As concert tickets are always limited it is best to book early to avoid disappointment.
Just announced!! Brand new for 2017, The Divine Comedy will perform two nights at London Palladium in London in February.
---
Buy Tickets With Confidence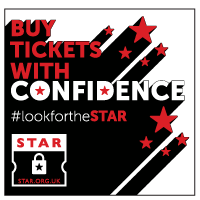 Gigantic are a primary ticket agent and full members of STAR (Secure Tickets from Authorised Retailers)
More info