Let's Rock! is the essential festival for anyone who loves the 80's. Revisit the decadent decade with pop and rock stars playing their classic hits all around the UK later in the year.
26/09 Let's Rock The Norwich! – Earlham Park, Norwich
22/05 (2021) Let's Rock The Moor! – Marsh Meadow, Cookham
05/06 (2021) Let's Rock The Wales! – Tredegar Park, Newport
12/06 (2021) Let's Rock The North East! – Herrington Country Park, Sunderland
19/06 (2021) Let's Rock The Scotland! – Dalkeith Country Park, Edinburgh
26/06 (2021) Let's Rock The Leeds! – Temple Newsam, Leeds
03/07 (2021) Let's Rock The Exeter! – Powderham Castle, Exeter
10/07 (2021) Let's Rock The Southampton! – Southampton Common, Southampton
17/07 (2021) Let's Rock The Shrewsbury! – The Quarry, Shrewsbury
31/07 (2021) Let's Rock The Liverpool! – Wavertree Playing Fields (Mystery), Liverpool
04/09 (2021) Let's Rock The Kent! – Mote Park, Kent
11/09 (2021) Let's Rock The Essex! – Kings Farm, Chelmsford
Tom Jones has kept hips swinging ever since he became a worldwide superstar in the 60's! See him when he hits the road this summer.
12/06 (2021) Hull College Craven Park Stadium, Hull
13/06 (2021) Darlington Arena, Darlington
18/06 (2021) Plymouth Hoe, Plymouth
27/06 (2021) QEII Arena, Telford
04/07 (2021) The Hop Farm, Tonbridge
25/07 (2021) Bitts Park (CA3 8UZ), Carlisle
15/08 (2021) Earlham Park, Norwich
Bristol festival ArcTanGent is an essential weekend for fans of math rock and progressive metal.
19 – 21 (2021) Fernhill Farm, Bristol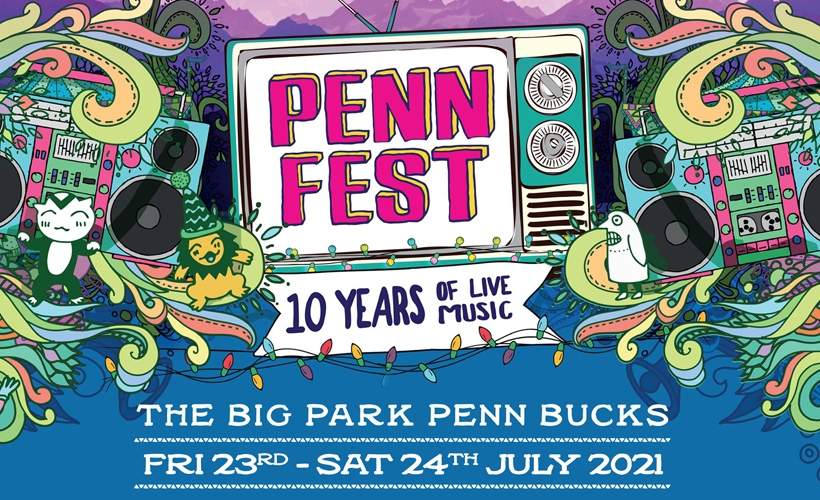 Penn Festival will be back for yet another incredible weekend during July 2021!
23 – 25/07 (2021) The Big Park, Buckinghamshire
Bringing you all your fav bangers and giving them a classic twist – don't miss out on seeing The House & Garage Orchestra.
06/02 (2021) O2 Institute Birmingham, Birmingham
12/02 (2021) Albert Hall, Manchester
13/02 (2021) The SSE Arena – Wembley, London
Everyone loves The Killers! Join them on their huge UK arena tour next year.
25/05 (2021) Keepmoat Stadium, Doncaster
27/05 (2021) Ashton Gate Stadium, Bristol
29/05 (2021) Coventry Ricoh, Coventry
31/05 (2021) St. Mary's Stadium, Southampton
02/06 (2021) Carrow Road Stadium, Norwich
04/06 (2021) Emirates Stadium, London
05/06 (2021) Emirates Stadium, London
10/06 (2021) Riverside Stadium, Middlesborough
12/06 (2021) Manchester Emirates Old Trafford, Manchester
Hamburg trance heroes Scooter will be hitting the UK capital for a massive, unmissable gig!
02/05 (2021) O2 Academy Brixton, London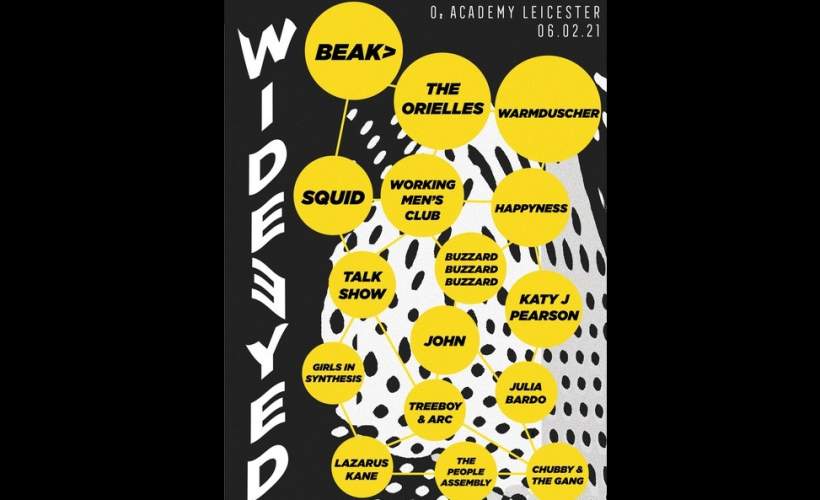 New Leicester festival Wide Eyed will now kick off it's debut date in the new year, and we can't wait!
26/06 (2021) O2 Academy Leicester, Leicester

We would like to take the opportunity to remind you that Gigantic does not promote or organise any of the shows, events or festivals that we sell for and we are not responsible for when they will take place or if a date has been rescheduled. Unless you have been otherwise informed by ourselves, all events will be going ahead as originally billed at the time stated when you placed your booking.
Should there be any change to the schedule of an event, we will immediately inform via email with all the pertinent information plus we will also update the listings on our site. Please check both regularly to get the latest correct scheduling information. If you have already received your tickets, please keep safe hold of them as they will most likely be valid for the new dates and we will not be able to replace them should they be lost or damaged.
Gigantic is very active on social media and we will also continue to disseminate important information through our various channels. We advise that you LIKE & FOLLOW Gigantic on Twitter, Facebook and Instagram to get extra.
Click the following links to discover the newly rescheduled dates for performances by the following acts:
Levellers \\ Brian Wilson \\ Darren Hayman \\ The Soap Girls \\ Courage My Love \\ Snuff \\ Great British Food Festival \\ Jools Holland & his Rhythm & Blues Orchestra