Anyone of a 'certain age' in the late 1980s and early '90s will remember just how much of an influence on the dance and Indie music culture the Happy Mondays really were. Iconic Mancunian musicians that paved the way for bands like Oasis and Blur to move to the forefront of 'Cool Britannia' later on, Shaun and Paul Ryder, accompanied by the permanently happy Bez, set the tone for an explosion of unique pop music that summed up an entire era.
Today the Mondays are still together, still bringing to adoring audiences a selection of brash vocals, sublimely complicated tunes underpinned by riffs that just won't quit, and an image that remains as true to the band's spirit of independence now as it did 30 years ago. Happy Mondays tour dates are bound to sell out quickly as a generation of 40-somethings remember those glo-stick waving raves and halcyon Hacienda days once again. So if you're one of those 40-somethings or a member of a new generation of Mondays fans, check out the Happy Mondays concert tickets available at Gigantic.
The Mondays are hitting the tour schedule hard this year, with 26 concerts encompassing everything from small, intimate gigs to festivals. Apart from a brief sojourn in the Far East during July with gigs in China and Japan (where the band have a massive fan base), the Mondays are touring the UK extensively throughout 2015, including, inevitably, several dates in their home town of Manchester on the 19th and 20th November.
Other dates include the Brixton O2 Academy on 3rd December, Nottingham's Rock City on the 25th November, the O2 Academy in Birmingham on the 6th November, and Cambridge Corn Exchange on the 5th December. The UK leg of the tour finishes on the 9th December at Venue Cymru, Llandudno, before the band pops over to Dublin on the 10th.
The Mondays will, of course, be twisting that melon as hard as ever (and to this day nobody's actually worked out what Bez's role in the band is…). And you can guarantee that there will be plenty of smiley face tee-shirts, bandannas and whistles as hundreds of Mondays fans relive those heady days of midnight dashes through the countryside to all-night raves in the middle of nowhere.
But don't simply assume that the Mondays are a relic of the 1990s rave culture, they're as relevant today as they've always been, and their unique sound is finding a new legion of fans in the 20-Teens. Happy Mondays tickets will move quickly, so make sure you grab yours from Gigantic now.
---
Related News
Buy Tickets With Confidence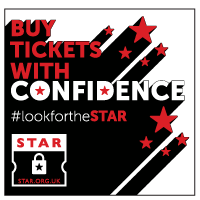 Gigantic are a primary ticket agent and full members of STAR (Secure Tickets from Authorised Retailers)
More info