Comedy hip hop group Goldie Lookin' Chain have risen to infamy with their hilariously biting tracks. The Welsh group have prolifically written and recorded new material which has won them fans all around the world. Coming from Newport, they give a sardonic account of life in South Wales and UK culture. Now they are back with their exciting new record Pill Communication which is promoted by exciting live dates.
The hardworking group had already released their first six albums before they were signed. With the backing of record label East/West their single Half-Man Half-Machine broke the Top 40 in the UK Singles Chart in May of 2004. In August of the same year they released their breakthrough single Guns Don't Kill People, Rappers Do. The satirical song sent them to #3 in the charts.
Now firmly planted in the people's consciousness, they released their seventh album which was the first to come from a label. Ironically titled Greatest Hits despite having only been discovered by most, the album rose to #5 in the UK Albums Chart. The final singles featured on the album are the #14 song Your Mother's Got A Penis and You Knows I Loves You which rose to #22.
The GLC have continued to release albums at an industrial rate, and their output includes the #16 album Safe As Fuck, Asbo4Life and their brand new release Pill Communication.
Goldie Lookin' Chain tickets are just about to be released. Use Gigantic to setup your very own personal reminder via text message or email so you are ready for their release at 09:00 on Thursday 18th of August.
They headline at Tramshed in Cardiff on Friday 28th of October.
Their gig tickets are highly anticipated and so sell quickly. Book early or risk missing out!
---
Buy Tickets With Confidence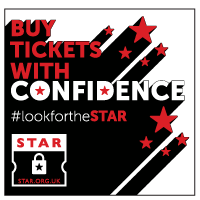 Gigantic are a primary ticket agent and full members of STAR (Secure Tickets from Authorised Retailers)
More info