The prince of electric pop and one of the icons of the late 1970s and early '80s, Gary Numan is back and touring once again, with a series of gigs that takes you right back to those heady days of New Romanticism. An alternative to the brashness of punk, New Romanticism claimed back the idea that music could be more complex and more 'user friendly', and embraced a new generation of music fans who still wanted to have their own identity. Gary Numan's Tubeway Army and then his solo work were at the vanguard of the movement. And as music and fashion from the 1980s are currently undergoing a revival, Numan's career is on the ascendancy once again.
Real name Gary Anthony James Webb, Numan is probably best known for a slightly accented vocal style (thanks to his West London upbringing), and a somewhat wooden stage presence, which he originally put down to his, in his own words, "extreme self-consciousness and lack of showmanship". Nevertheless, an army of fans - known as Numanoids - loved his style and his unique take on electronic pop. Today, Numan is much more assured on stage, and the slightly awkward manner has been replaced by a cool confidence that is reflected in a stronger sound.
After spending the 1990s working on musical scores for films, the revival in interest in Numan's music has been spearheaded by the acknowledgement of his influence on such musicians as Foo Fighter's frontman Dave Grohl and even Marilyn Manson. Other contemporaries who cite him as an influence include Jarvis Cocker, Damon Albarn and Beck.
Numan has released a total of no fewer than 41 albums, ranging from the seminal 'The Pleasure Principle' in 1979 to the most recent outing 'From Inside' in 2014. With such a huge back catalogue to draw from, his live gigs are a cross-section of over 35 years in the industry, and a sound that is unique, instantly recognisable and as fresh today as it was back in 1979. If you want to rediscover your misspent youth or are new to Numan, then grab Gary Numan tickets from Gigantic now.
Numanoids everywhere are getting excited for the return of their hero to the live stage. See him play a huge headline show at a venue near you. The tour will see Numan play at Sheffield Foundry, Liverpool Olympia, The Copper Rooms - University Of Warwick in Coventry, O2 Academy Newcastle, O2 ABC Glasgow, Rock City in Nottingham, O2 Academy Oxford, Waterfront in Norwich, Pyramids Centre in Southsea and Motion in Bristol.
Concert tickets are always sold in limited amounts. So make sure you book early if you want to see the enigmatic electronic icon.
---
Related News

---

---
Buy Tickets With Confidence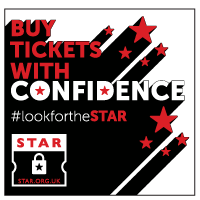 Gigantic are a primary ticket agent and full members of STAR (Secure Tickets from Authorised Retailers)
More info