Before the Swedish rockers play Reading and Leeds Festival they'll be warming up with a gig at London's O2 Academy Brixton on 21st August.
The Hives have announced that, after circling the globe thrice since the release of 'Lex Hives' they will be ending their exhaustive run by heading over to UK soil just before their Main Stage appearances at Reading and Leeds Festivals. Thursday 21st of August will see the band play their only headline show of the year at the O2 Academy Brixton in London.
In 2013, the band conquered new continents including Africa, unleashing their Black & White Attack across the world including Lollapalooza South America in tuxedo tails, and as mariachis they mesmerized unsuspecting (and rather attractive) audience members across arenas in the great US of A. The band was also featured in Ron Howard's Made In America documentary released this week in the UK on DVD/VOD. All of this in glorious effort to spread the gospel contained within their most recent and much-lauded, self-released fifth Rock and Roll platter 'Lex Hives' (Disques Hives).
So far 2014 has caught The Hives performing across NZ & AU on Big Day Out, along with a tour of Japan. This summer sees them touring across the European summer festival circuit, landing rightfully back in the UK and ready to party!
The Hives are Howlin' Pelle Almqvist, Nicholaus Arson, Chris Dangerous, Dr. Matt Destruction, and Vigilante Carlstroem.
Book your tickets for The Hives through Gigantic Tickets today.
---
Related News
Buy Tickets With Confidence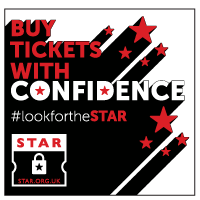 Gigantic are a primary ticket agent and full members of STAR (Secure Tickets from Authorised Retailers)
More info