The Blockheads are a British institution. Blending elements of pub rock, punk, jazz, funk and reggae, the band are much loved up all across the planet.
The infamous band formed in the heyday of punk in 1977. First started by the ever enigmatic frontman Ian Dury the band were soon signed to the legendary record label Stiff. The band released their major hit single What A Waste the following year which saw the band hit #5 in the UK charts.
The band's success continued to grow with the release of their signature song Hit Me With Your Rhythm Stick later in the year. Recorded at The Workhouse Studios on Old Kent Road in London, the song was #1 in the charts and made the band a household name. The band continued to rise with the release of the song Reasons To Be Cheerful, Part 3 which charted at #3. The band also recorded the album Do It Yourself and toured across Europe.
The band's album laughter was released in 1980 and featured the singles I Want TO Be Straight and Supermans Big Sister.
They were to disband in 1982 only to temporarily reunite for live shows in Japan five years later. They would also play two benefit concerts following the tragic death of original drummer Charlie Charles. They would continue to play sporadically during the nineties.
Sadly, Ian Dury was to lose his battle with cancer in 2000. The band were to carry on following their loss and continue to both write new material and perform live. in 2013 the band released their new album Same Horse Different Jockey.
Book your concert tickets through Gigantic.
See them when they tour this December at The Globe in Cardiff, Old Market at Brighton, and Islington Assembly Hall in London.
Then they kickstart 2017 with a fantastic headline date at The Robin in Wolverhampton during February.
The Blockheads tickets are on sale right now. Always ensure you book your tickets early to avoid disappoint.
---
Buy Tickets With Confidence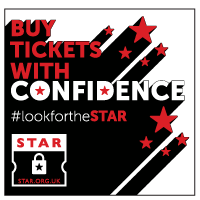 Gigantic are a primary ticket agent and full members of STAR (Secure Tickets from Authorised Retailers)
More info