Seasick Steve is a much loved blues singer and guitarist. Having spent his youth travelling around, his music talks of those times looking for work and getting by. His name comes from the simple fact he just gets real sick when on the water.
Steven Gene Wold started out on the guitar as a very young child, taught by blues great K.C. Douglas who was working at his grandfather's garage. He ran away from home at the age of thirteen to escape mistreatment from his stepfather and began a life on the tracks hitching lifts on passing freight trains and looking for work wherever he could find it.
In the Sixties Steve began to build on his skill as a guitarist focussing on getting paid to play switching from casual labour to work as a session musician and studio engineer. Over the decades Steve honed his craft as he worked on other people's recordings and continued his trade of busking.
In the 2000's he handpicked people to work with and released his debut album Cheap in 2004 and second album Dog House Music in 2006. He grew in popularity through word of mouth and saw Steve perform on Jools Holland's Hootenanny on New Years Eve. This fantastic exposure saw his popularity explode in the UK earning him the 2007 MOJO Award for Best Breakthrough Act and led to performances at Leeds/Reading Festival and Glastonbury followed by a tour.
To date he has now released a further five studio albums (seven in total) and has continued to grow in reputation and esteem and has won a Brit Award for International Solo Artist in 2009.
Seasick Steve tickets can be bought through Gigantic.
Massively popular, he will be playing at The SSE Arena, Wembley in London, on Friday 14th of October.
Concert tickets available online through our site.
---
Related News
Buy Tickets With Confidence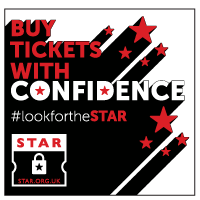 Gigantic are a primary ticket agent and full members of STAR (Secure Tickets from Authorised Retailers)
More info