NEW SHOWS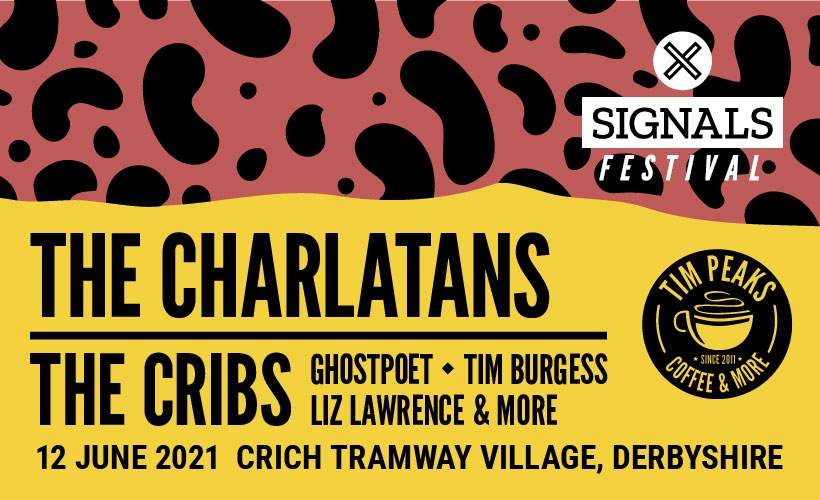 Signals Festival is the brand-new festival for 2021 which is perfect for those with a taste for the best guitar bands and cutting-edge acts. Held at the picturesque grounds of Crich Tramway Village, Matlock; the headliners include The Charlatans and The Cribs plus look forward to a mighty line up including Ghostpoet, Liz Lawrence and many more!
Classic pop doesn't get any better than Scottish group Wet Wet Wet! The award-winners have announced their next album will be titled The Journey – this first new record in fourteen years! They celebrate with a truly massive tour, tickets on sale with Gigantic.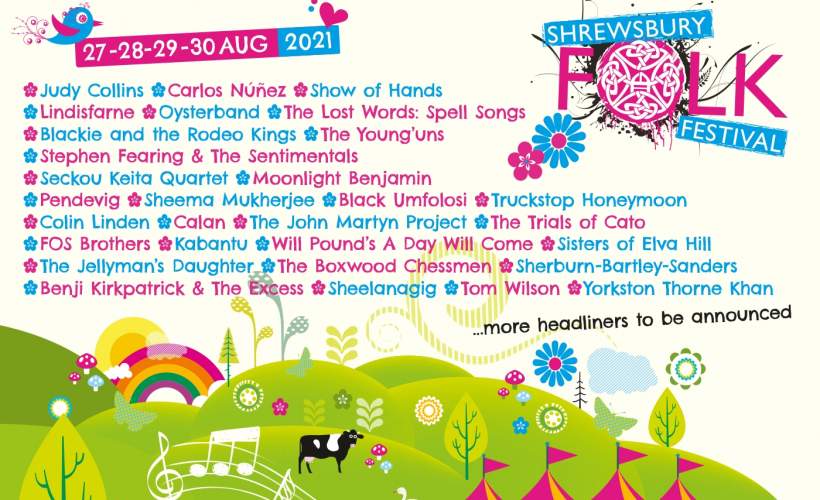 Catering for those that love traditional music and dance plus those that also enjoy a modern twist; Shrewsbury Folk Festival is the essential event with something for everyone! Look forward to a fantastic big weekend next summer at West Midlands Showground!
Turn of the century indie favourite Scouting For Girls became huge with the release of their infectious early singles "She's So Lovely" and "This Ain't A Love Song". Next year sees the release of new album Easy Cover which they take on tour and show off the songs with unmissable live shows!
Gigantic is passionate about music and we proudly provide you with an ever-growing selection of tickets to the best gigs, exciting events and unmissable festivals. Make sure you don't miss the release of tickets for your favourite artist by setting a personal reminder with Gigantic that will alert you with an email or text message just prior to their release.
With even more being added to our unrivalled choice of tickets every single day, it makes sense to LIKE & FOLLOW Gigantic on Twitter, Instagram and Facebook to get the latest live music news. Also, make sure you SUBSCRIBE to our emails too!
Check out what other exciting events and shows are going on sale with Gigantic this week:
The Overtones \\ Jools Holland & his Rhythm & Blues Orchestra \\ The Mavericks \\ Behemoth & Arch Enemy \\ The Beach Boys \\ Rina Sawayama \\ PA SALIEU \\ The Snuts \\ Peaness \\ Alabama 3 \\ Dragged Under
RESCHEDULED SHOWS
Gigantic is not the promoter for any shows, live events or festivals we sell for. Consequently, we are not responsible for the scheduling or any changes to the dates. We will endeavour to bring you the latest listings as soon as they have been announced. Please note, unless Gigantic has contacted you to say otherwise all events will be going ahead as originally billed.
We ask if you could please be patient and understanding as all changes to scheduling are being made for the benefit of your health and safety. When an organiser postpones an event or changes the date, we will immediately email you with all the pertinent information so please check both your inbox and spam folder regularly.
Our site is regularly being updated with the latest correct information. Please check our site regularly in addition to your emails to get the latest correct scheduling information. We also advise you to familiarise yourself with our Terms & Conditions.
Should you have already received tickets for the original date, please keep them safe as they will be valid for the new date and will not be replaced (unless you are specifically instructed by Gigantic via email otherwise). Gigantic is not able to replace them should they be lost or damaged.