Gigantic is passionate about music and that is why we are so dedicated to bringing you the very best selection of ticket for essential gigs and fantastic festivals. We look back at our favourite events of 2018 and let you know what made those shows so very special to us. Plus, enjoy our playlist made up of choices!
Amy Davis (Customer Services Manager)
Liam Gallagher, with Richard Ashcroft @ Lancashire Cricket Ground (18/08)
"Ashcroft was on top form. The atmosphere was amazing, always is in Manchester. Liam was biblical! 50,000 people singing 'Champagne Supernova' was unforgettable. He had Ashcroft join him to play 'Live Forever' for the last song too, was really special.
Nobody tops LG for me 😊"
Cassidy Trout (Customer Services)
Ifriqiyya Électrique @ Sziget Festival, Budapest (14/08)
"Stumbled across them in the early evening on the world music stage after a storm. Based in Tunisia and descendants of Africa. They're politically driven, high energy with spooky wonky sounds. What more could you want?
Their set quickly turned into jumping in puddles from the crowd and a conga line lead by one of the singers in one of the best outfits I've ever seen - think Santa/leopard man/warlock."
Chris Reeve (Event Management)
(Photo credit – KidConventional https://www.instagram.com/kidconventional/)
Willy Mason @ The Bodega, Nottingham (20/09)
"I've been to some great gigs this year. The Decemberists and George Clinton at Rock City (not together) and Bodega at the Bodega (where else) were especially good.
The one I enjoyed the most though would have to be Willy Mason, also at the Bodega. It was two hours of simply amazing songs, all expertly played by his fantastic backing band, and the crowd was just the right balance of awestruck and rowdy. I could genuinely have watched him play all night, he was that good."
Harry Taylor (Customer Services)
Fantastic Negrito @ The Bodega, Nottingham (23/05)
"Fantastic Negrito was definitely my favourite gig of the year. Charismatic, soulful frontman backed by a virtuosic 4-piece funk band with tinges of rootsy, heavy electric blues and gospel – you get the sense watching them that you're experiencing the nearest possible contemporary approximation of James Brown's T.A.M.I era rhythm section.
It's outrageous that a Grammy winning act of this calibre is still playing venues as small as The Bodega, but thank god they did."
James McBride (Event Management)
King Gizzard & The Lizard Wizard, with Mild High Club @ Manchester Academy (22/02)
"Mild High Club opened up, with a languid but scintillating set - the room hadn't yet filled out so the intimacy of their set was beautiful. King Gizzard then took to the stage for set one of two, backed up with vivacious visuals in a teeming Manchester Academy.
The set was a perfect amalgamation of the 5 records they had released in 2017, with plenty of 'Flying Microtonal Banana'. Two drummers, lots of fuzz, tightest band I've ever seen & the highest energy I've ever seen. They left the stage, giving everyone time to grab a beer before coming back for set two which perhaps was even more lively.
To top it all off I was surrounded by 25 friends who had all made the trip from Nottingham to Manchester together – a great show and a great night!"
Jimi Arundell (Web Content Manager)
(Photo credit – Matthew Cawrey https://matthewcawrey.com)
IDLES @ Record Junkee, Sheffield + Rough Trade Nottingham (05/09)
"This year, I've been lucky enough to get to some incredible gigs including Manic Street Preachers playing a set packed full of rarities for Robert Smith's Meltdown at Southbank Centre plus Ash tearing it up O2 Institute Birmingham in support of their essential new album; 'Islands'.
The absolute highlight had to be the full day of chaos with IDLES as they tore along the M1 to play two tiny gigs in quick succession at Record Junkee in Sheffield and Rough Trade Nottingham to showcase their newly released second album 'Joy as an Act of Resistance'. The day saw singer Joe Talbot doing his best Matthew Kelly impersonation whilst taking song requests from the audience, Mark Bowen and Lee Kiernan drag spectators on stage to play their guitars and fans get their signed limbs immediately tattooed."
Lucy Harvard (Event Management)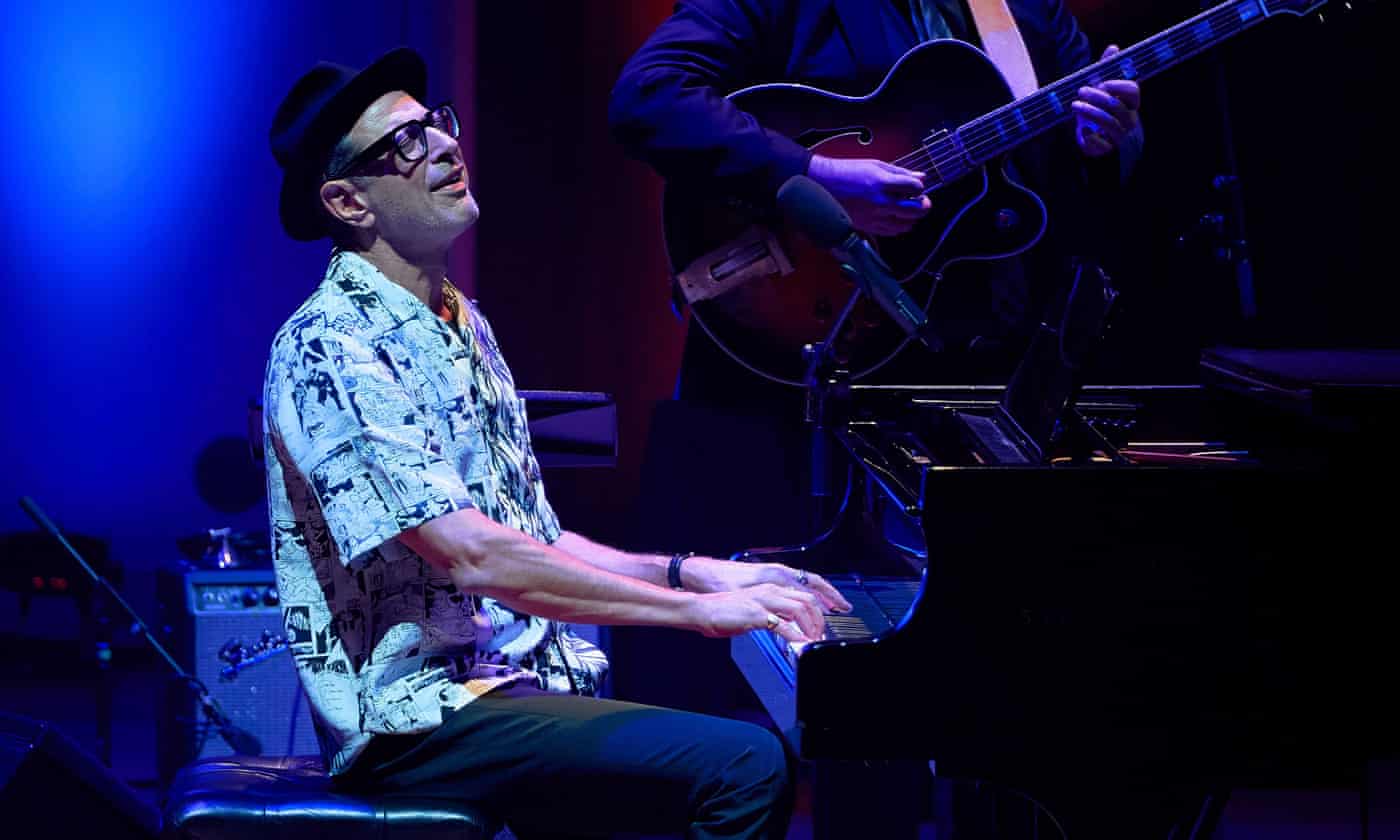 Jeff Goldblum and the Mildred Snitzer Orchestra @ Cadogan Hall, London (17/11)
"My favourite gig of 2018 was Jeff Goldblum and the Mildred Snitzer Orchestra at Cadogan Hall. Getting to see him play live was an absolute dream come true, he's a born performer and hands down the nicest guy I've ever had the pleasure of sharing a room with."
Mark Gasson (Founder & Managing Director)
Spiritualized @ Hammersmith Apollo, London (21/09)
"My favourite gig of the year was Spiritualized at Hammersmith Apollo 21st September. What an incredible show, the band were accompanied by an orchestra and choir, played their beautiful new album 'And Nothing Hurt' in full during the middle of the set after opening and then closing with a selection of old favourites."
Simon Carpenter (Business Development Manager)
The National @ All Points East, London (02/06)
"I'm going to go with The National at All Points East, Victoria Park. It had a stellar line up on the day (War On Drugs, Warpaint, Future Islands), and The National were great."