Pushing forward the sound of New Wave; Fickle Friends are a fantastic indie pop band from Brighton. With a clear eighties influence, they take in the joy of summer and the warmth of friendship to write the very best beach cabin tunes.
The hard working band endured a gruelling two years without the aid of a label, publisher or manager during which they played and incredible 53 festivals. They consist of drummer Sam Morris, Jack Wilson sharing keys with singer Natassja Shiner, guitarist Chris Hall and Harry Herrington on bass.
Having been on the scene for some time they have accrued a good solid fan base. Their summery sound served them well by getting them connected to the festival circuit in which they have become deeply embedded.
Their debut release came in 2014 with the single Swim which earned them much praise from the critics which created huge internet attention. After a review in Pitchfork the song shot from a couple of thousand listens to well over 500,000. This was then followed the next year by the fantastic EP entitled Velvet which was, to many, their grand announcement to the world.
Close to bankruptcy, the EP was exactly the push that the band needed as it captured major label interest and they signed to Polydor Records. Now with major financial backing they are taking regular flights out to the sunkissed sand of LA where they are recording their new album with amazing producer Mike Crossey (The 1975, Wolf Alice). The new material is expected feature heavily at their upcoming sets.
Fickle Friends tickets are on sale right now. Always come to Gigantic for your gig tickets.
Touring in November, they play at The Bullingdon at leafy Oxford and cool Leicester club The Cookie.
Their concert tickets are limited so book early to avoid disappointment.
---
Related News

---
Buy Tickets With Confidence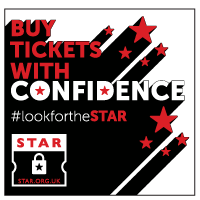 Gigantic are a primary ticket agent and full members of STAR (Secure Tickets from Authorised Retailers)
More info