Feeder are known for their high octane up beat songs with infectious catchy choruses fuelled by fuzzed up guitars. The Newport based band have released eight studio albums and clocked up a over 180 weeks in the charts with both their singles and albums.
Guitarist and singer Grant Nichols had been working as a producer when he moved to London. He formed the electronic band with friend drummer Jon Lee initially called Temper Temper which then became Raindancer. The band met with little success until a line-up change brought in bassist Taka Hirose prompting the name change to Feeder.
Feeder released demos before their debut EP Swim which was soon championed by Kerrang! who gave away a free cassette titled Two Tracker with their magazine. Their support continued with the release of their 1997 debut album Polythene which produced with #24 single High.
Their second album was entitled Yesterday Went Too Soon and released in 1999. The album marked a growth in the band's maturity with songs reaching greater lyrics depth and exploring a wider range of styles. The single Insomnia earned them their first appearance on Top Of The Pops.
Their breakthrough moment came with the release of the album Echo Park in 2001. Produced by Gil Norton (Pixies, Foo Fighters, Echo & The Bunnymen), the record would be a perfect fusion of grunged up distorted guitars and pop friendly hooks. It featured the singles Turn, Seven Days In The Sun and (arguably) their signature song Buck Rogers. The album reached #8 in the charts and has subsequently been certified Platinum.
Tragically, their sense of triumph was cut short due to Lee taking his own life. The band retreated from the public eye, only to return after the completion of the album Comfort In Sound in 2002. The album was more reflective than previous work and clearly acted as a means of catharsis for the surviving members who were temporarily joined by Skunk Anansie drummer Mark Richardson.
Feeder have carried on recording new material, releasing the albums Pushing The Senses, Silent Cry, Renegades and Generation Freakshow which reach ever greater audiences.
Feeder tickets can be yours from 10:00 on Friday 8th of July onwards.
The gungtastic pop rock band will be on tour this October playing at Newcastle University, O2 Manchester Ritz, O2 Institute Birmingham, The Nick Rayns LCR at Norwich, O2 Academy Bristol, Pyramid Centre at Southsea and Nottingham's legendary venue Rock City.
Make sure you book your gig tickets early as they are in limited amounts for each show and you do not want to miss out.
---
Related News
Buy Tickets With Confidence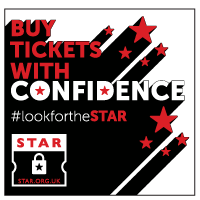 Gigantic are a primary ticket agent and full members of STAR (Secure Tickets from Authorised Retailers)
More info