Black Honey have caught the attention of music press far and wide and have been named by The Guardian as one of the indie bands to watch in 2016. The band's wide sphere on influences see lush sixties Spector-esque vocals over catchy bass riffs and ever building rhythm which is often met with massive walls of distortion.
Although they are clearly aware of shoegaze, the band's excellent ear for melody and well produced releases ensure the band are never trapped in the sludgy mess that may hold lesser bands back.
The Brighton band is a four piece comprised of drummer Tom Dewhurts, guitarists Chris Ostler and Izzy Baxter who also sings and Tommy Taylor on bass.
They came to the fore with a self-titled EP that was released in parts over four months. The tantalising drip feed of new tracks of ever more exciting songs was a master stroke driving fans and critics into a frenzy. This was further whipped up by the double A-side single Madonna/Spinning Wheel.
Their latest release was the EP Headspin which came out in April through FoxFive Records. It came out just before the band played stunning sets at Handmade Festival and The Great Escape. The featured tracks are almost cinematic in scope, with tracks that sing of Hollywood tragedy. It starts with All My Pride, an all-out relentless rush of guitars that can't fail to capture the attention whereas the title track Headspin is satisfying heartbreak blues number. On Your Time sees them return to a brash guitar sound with a slight nod to motown on the drums. The EP ends with the torture country song Mocking Swing. The song's hypnotic guitars and stripped down arrangement enables Baxter to convey a real sense of anguish in her voice. The final track enables her to really show off her vocal talents and hints at great things to come.
Black Honey tickets are available through the Gigantic website.
The will be performing at the extraordinary Truck Festival taking place this July at Hill Farm in Steventon.
Always book early to avoid any disappointment.
In October the band will be playing at The Deaf Institute at Manchester, Louisiana at Bristol, The Lexington in London, Brighton's Patterns and Rainbow Courtyard in Birmingham. Use Gigantic.com to set a reminder for when they go on sale at 10:00 on Friday 17th of June.
---
Related News

---

---

---
Buy Tickets With Confidence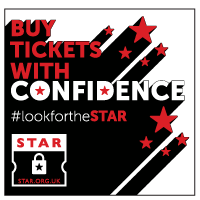 Gigantic are a primary ticket agent and full members of STAR (Secure Tickets from Authorised Retailers)
More info