Warhaus is the project of Jinte Deprez and, star of Belgian indie rock band Balthazr, Maarten Devoldere. The pair's music draws on noir aesthetic, smouldering, sexy and timelessly cool.
The title for their upcoming album We Fucked A Flame Into Being is a direct quote from Lady Chatterley's Lover by DH Lawrence. Devoldere declared the line was "too good to pass on!"
The title is very fitting for an album that revels in the vigour of life and celebrates the many different relationships and encounters that indulging in decadence can provide. The album we be released in September.
"I love contradictions. They are musically very appealing to me: raw vs. fundamentally passionate, brutal vs. romantic, art vs. kitsch, archaic vs. modern". The French sixties, a touch of exoticism, a careless apathy: Leonard Cohen and Serge Gainsbourg are never far away, as We Fucked A Flame Into Beingcleverly coalesces 50 years of music history." -
Maarten Devoldere
The record features the newly released single The Good Lie. Stylish and sexy, the song pulses with a sexual energy tempered with satisfied lethargic vocals.
Your Warhaus tickets will be available from 10:00 on Tuesday 5th of July onwards. You can set your very own personal reminder using Gigantic.com so you don't miss out.
In October they will play at The Lexington in London and The Hope and Ruin in Brighton.
---
Related News

---

06/07/2016
On The Radar
Eyre Llew's Post Rock, European Chic from Warhaus & Clams Casino's NJ electronica
---
Buy Tickets With Confidence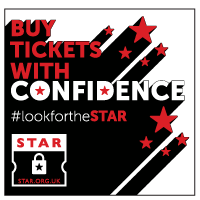 Gigantic are a primary ticket agent and full members of STAR (Secure Tickets from Authorised Retailers)
More info