Ward Thomas is twins Catherine and Lizzy who grew up on a livestock farm in Hampshire, England. They fell in love with country music when they were introduced to the likes of Carrie Underwood, Johnny Cash and Dixie Chicks by their Canadian cousin, and they've never looked back.
The young country-pop duo has spent much of the last two years recording in Nashville, the home of country music
With the help of top country producer Bobby Blazier and other country players, including Dan Dugmore and Chris Rodriquez, Ward Thomas have created a debut album which features a cast of unforgettable characters, sketched with poetic lyrics.
Their live performances are characterised by songs sung with burning compassion and containing irresistible, memorable melodies.
---
Buy Tickets With Confidence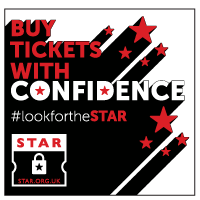 Gigantic are a primary ticket agent and full members of STAR (Secure Tickets from Authorised Retailers)
More info