Original street punks UK Subs first formed in 1976. The band have been a mainstay of independent stages around the world ever since, having released twenty-two albums and played to every loyal fans across the globe.
Although the band has undergone many incarnations with differing line-ups, UK Subs are still fronted by Charlie Harper on vocals. He is currently joined by guitarist Jet, drummer Jamie Oliver and Alvin Gibbs on bass.
The band were initially titled U.K. Subversives before shortening it to the now familiar name. Clearly more energetic with a harder rock and roll edge to the other pub rock bands of the time, they immediately stood out and attracted audiences.
As pub rock gave way to the ferocious punk movement, U.K. Subs found themselves at the forefront of a worldwide art, music and political revolution and were invited to play a number of times on the now legendary John Peel Session on BBC Radio 1.
With the onset of the divisive decade of the eighties the band began to take a harder musical stance and incorporate elements of heavy metal. As other punk bands imploded and pub rock was largely forgotten, UK Subs have continued to wage their embittered war against the establishment.
Their latest studio album is entitled Ziezo and is out now on vinyl and CD. They will be promoting the new release with high energy live performances.
UK Subs tickets are currently available through Gigantic - so book today!
Their tour kicks off in November and sees them play at Lewes Con Club. Then, in December, they move on to The Leopard in Doncaster, The Hairy Dog in Derby, The Cooke at Leicester and Norwich's Waterfront.
Gig tickets are always limited and you do not want to miss out on seeing this legendary punk band so book early to prevent missing out.
---
Buy Tickets With Confidence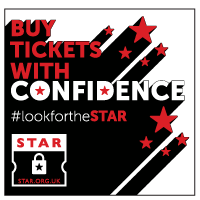 Gigantic are a primary ticket agent and full members of STAR (Secure Tickets from Authorised Retailers)
More info