Since getting back together in 2009 the band have travelled all over the world and played to hundreds of thousands of people, uniting old fans and new at their incredible live gigs.
2 Tone, ska revivalists The Specials formed back in 1977 in Coventry. Known for their ska beats and political and social lyricism the band shot to fame with numerous UK Top 10 singles in the late '70s and early '80s, but it was the band's '80s number one singles 'Too Much Too Young' and 'Ghost Town' that really put them on the map.
Over the years The Specials (sometimes known as The Special AKA) has seen various line-ups, most notably when various members left the group in the early '80s after the group's early success.
Despite recruiting new members and enjoying further success in the mid-80s with their track '(Free) Nelson Mandela', songwriter and founder Jerry Dammers decided to break-up The Specials in 1984.
Since the dissolving of the group in '84, various members reunited the group from 1996 - 2001 and again in 2009 to the present day. None of these reunions featured founder Jerry Dammers.
Get your tickets for The Specials below!
---
Buy Tickets With Confidence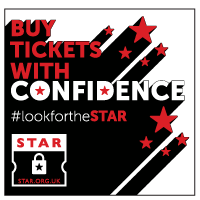 Gigantic are a primary ticket agent and full members of STAR (Secure Tickets from Authorised Retailers)
More info