SOiL are one of the world's most important metal band. So it is no wonder that they have sold over two million records across the globe. The hard rock band currently include drummer Mitch Gable, vocalist Ryan McCombs, guitarist Adam Zadel providing backing vocals with Tim King who also plays bass.
The band formed in 1997 and soon released a self-titled EP followed by the El Cupacabra EP and their 1999 debut album Throttle Junkies. The releases saw the band rise in recognition but not yet breakthrough into the mainstream.
However, they soon became embroiled in a bidding war between labels after their song Halo began to thrill fans through the radio and would be signed by Clive Davis to J Records. Now with major backing, SOiL released their second album Scars in 2001. The album benefitted from plenty of exposure on MTV and reached #10 in the Heatseekers Chart.
They have continued to rise with the release of their albums Redefine (2004), True Self (2006), Picture Perfect (2009) and Whole (2013).
Your Soil tickets will be available from 09:00 on Friday 8th of July. Be sure to set your own personal reminder using Gigantic.com so you don't miss out.
The massive rock band return to the UK in November and will play at Engine Rooms at Southampton, Concrode 2 at Brighton and Bristol's Fleece. Then they will perform at Reading in Sub 89, The Hub at Plymouth and The Factory Petroc in Barnstaple. Finally, they will also headline at The Globe in Cardiff and Waterfront in Norwich.
Gig tickets are always limited so please book early to avoid any disappointment.
---
Buy Tickets With Confidence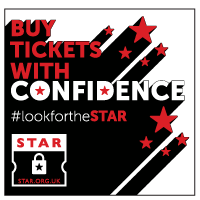 Gigantic are a primary ticket agent and full members of STAR (Secure Tickets from Authorised Retailers)
More info