The brainchild of singer-songwriter and guitarist Josh Homme, American rock band Queens of the Stone Age have had a tumultuous, fascinating and productive career since forming in 1996. Many of the original group have long since been and gone, and new faces are continually appearing in the lineup. This has helped to keep the music fresh and is one of the reasons why Queens of the Stone Age tickets are so highly sought after.
Homme formed the group, originally called Gamma Ray, after his previous band, Kyuss, broke up in 1995. He was joined by Soundgarden drummer Matt Cameron, Monster Magnet guitarist John McBain and Screaming Trees bassist Van Conner. Thanks in part to its revolving-door model, the band are renowned for showcasing diverse musical styles, ranging from blues-inspired tracks to metal and garage rock. They have also been among the most critically acclaimed rock outfits of the last 15 years.
In 1998, Queens of the Stone Age released their debut, self-titled album. Although the LP didn't attract a lot of mainstream attention, it did lead to a contract with Interscope Records. For the second album, 'Rated R', which was released in 2000, Homme assembled a new group of musicians, including Kyuss bassist Nick Oliveri. Three tracks from the LP, 'Feel Good Hit of the Summer', 'The Lost Art of Keeping a Secret' and 'Monsters in the Parasol', were released as singles and they helped to boost the band's popularity. The record also cemented the group's reputation as an adventurous and unpredictable hard rock act.
In 2002, former Nirvana drummer Dave Grohl joined Queens for the album 'Songs for the Deaf', delighting those who saw the subsequent Queens of the Stone Age tour. Three years later, the band released their 'Lullabies to Paralyze' LP, which saw collaborations with guitarist Troy Van Leeuwen and drummer Joey Castillo, among others. It debuted at number five on the Billboard 200 and sold nearly 100,000 copies in America during its first week of release.
The two most recent albums, 'Era Vulgaris' (2007) and 'Like Clockwork' (2013), have both received widespread critical acclaim, helping to fuel demand for Queens of the Stone Age concerts. If you want to see this electrifying, high-energy band in person, keep checking our website for Queens of the Stone Age tour dates.
---
Buy Tickets With Confidence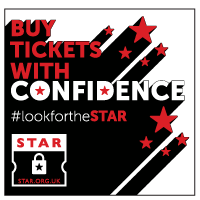 Gigantic are a primary ticket agent and full members of STAR (Secure Tickets from Authorised Retailers)
More info