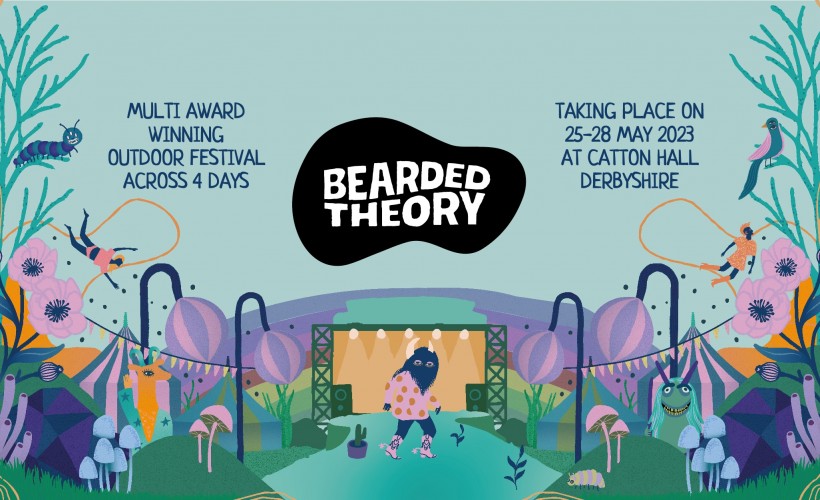 Multi-award-winning festival Bearded Theory returns to Catton Hall, boasting a phenomenal roster that includes Interpol, Primal Scream, Gogol Bordello, Flogging Molly, Gary Numan plus Echo & The Bunnymen. Easily one of the best festivals of 2023 – book your tickets with Gigantic!
📆 May
25 - 28/05 Bearded Theory – Catton Hall, Walton-on-Trent
Top Picks
There's only one Pete Tong! The superstar DJ is credited with bringing dance music to the masses in the 90s. Now, he teams up with The Essential Orchestra for Ibiza Classics – giving all your favourite club hits a unique live mix.
📆 June
17/06 Pete Tong – Blenheim Palace, Woodstock
18/06 Pete Tong – Temple Newsam, Leeds
Will 70 million record sales under their belt, there can be no denying the popularity of UB40 with Ali Campbell. Now, Britain's biggest reggae band announce summer shows, including headline sets at QEII Arena and Stanmer Park.
📆 July
08/07 UB40 with Ali Campbell – QEII Arena, Telford
09/07 UB40 with Ali Campbell – Stanmer Park, Brighton
Let's Rock is back – bringing with it the best rock bands and pop idols of the 1980s! Join the fantastic touring festival when it arrives at a site near you. Tickets on sale with Gigantic right now.
📆 May
20/05 Let's Rock The Moor! – Marsh Meadow, Cookham
27/05 Let's Rock Wales! – Bute Park, Cardiff
📆 June
10/06 Let's Rock The North East! – Albert Park, Middlesbrough
17/06 Let's Rock Leeds! – Temple Newsam, Leeds
24/06 Let's Rock Scotland! – Dalkeith Country Park, Edinburgh
📆 July
01/07 Let's Rock Exeter! – Powderham Castle, Exeter
08/07 Let's Rock Southampton! – Southampton Common, Southampton
15/07 Let's Rock Shrewsbury! – The Quarry, Shrewsbury
📆 August
05/08 Let's Rock Northern Ireland! – Ward Park, Bangor
19/08 Let's Rock Norwich! – Earlham Park, Norwich
Recently Announced
Anne-Marie will headline Forest Live when it hits Thetford Forest, Suffolk on Friday 16th of June. Tickets are expected to quickly sell out, so make yourself ready for the release at 09:00 tomorrow morning when you set an event reminder.
📆 May
27/05 Neighbourhood Weekender – Victoria Park, Warrington
📆 June
16/06 Anne-Marie – Thetford Forest, Suffolk
Legendary songwriter and indie icon, Noel Gallagher's High Flying Birds are the newly announced headliner for Heritage Live; they'll be presiding over guest stars The Zutons and Tom Meighan, at Audley End next summer.
📆 July
28/07 Noel Gallagher's High Flying Birds – Crystal Palace Bowl, London
📆 August
05/08 Noel Gallagher's High Flying Birds – Audley End, Essex