Top Picks
Christina Aguilera became the name on everyone's lips following the release of her breakout smash hit single 'Genie In A Bottle' in the summer of 1999. Since then, her illustrious career has earned her five Grammy Awards and seen her sell more than 75 million records worldwide.
This year, fans will be treated to an autumn arena tour which takes her to Glasgow, The SSE Arena at Wembley, Manchester and Birmingham. With excitement reaching fever pitch, you know its best to set your personal reminder with Gigantic right now!
There can be few bigger DJs than the one and only Pete Tong! Riding high as dance music rose from the warehouses to headlining the first ever megaclubs, he grew to become the biggest name of the 90's and remains a household name. This summer, he plays his Ibiza Classics at Club in Durham and Singleton Park at Swansea.

Major Bristolian festival The Downs makes its return and is bigger than ever! This year, the incredible line up includes headliners Ms. Lauryn Hill, Grace Jones and Bristol's own IDLES plus appearances from more yet to be announced.

Looking to be inspired by the latest home improvements and luxurious interiors? Award-winning Grand Designs Live arrives at Excel Centre in London from Saturday 4th till Sunday 12th of May where you will be able check out the latest trends and innovations.
On Sale This Week
Are you ready for Ant Music? The original Dandy Highwayman Adam Ant is about to tear his away right around the UK looking flash and grabbing your attention. Everyone loves such classic hits as 'Prince Charming', 'Dog Eat Dog' and 'Kings Of The Wild Frontier' so grab your ticket now to hear them live!
From the ashes of Thin Lizzy rises Black Star Riders. With the upcoming release of their new LP 'Another State Of Grace' comes an extensive promotional tour in Autumn where the hard rockers will be able to show off their new material.
We almost cannot believe just how good these gigs are and with word spreading so quickly you will need to act fast and book your ticket before they are all taken. Make sure you are ready for their release by setting a personal reminder with Gigantic which will alert you with a text message or an email just prior to their release.
Gigantic is the best place to come to get your tickets for gigs, shows, theatre and festivals. With more being added every day, keep checking the site and our social media to see what has been newly added. This week we have all this going on sale:
Die Antwoord \\ Fetty Wap \\ Richard Hawley \\ The Flaming Lips \\ Whitney \\ Razorlight \\ Jon Bellion \\ The Rifles \\ Groove Armada \\ An Evening With Harry Redknapp \\ X Ambassadors \\ The House & Garage Orchestra \\ Converge \\ I Prevail \\ We Were Promised Jet Packs \\ Gretta Ray \\ Lucy Dacus \\ Lloyd Cole \\ The Jungle Giants \\ Kovic \\ Alien Weaponry
Festivals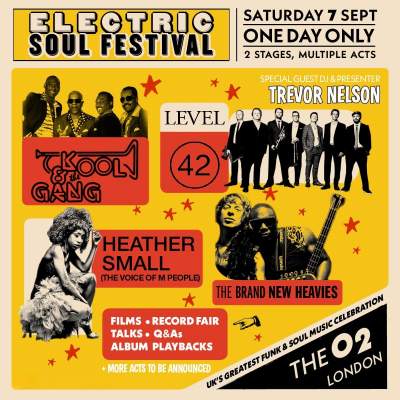 07/09 The O2 Arena, London

16/06 Coventry Ricoh, Coventry
Don't Miss
Britain's best loved baggy trouser wearers have announced a series of massive outdoors gigs all across the land and have now just added Winter Gardens in Margate. They will be playing such superb ska classics as 'Our House', 'One Step Beyond' and 'It Must Be Love'.
Ready for Re-Rewind? UK Garage hero Craig David is back having released his best-selling Top 10 album 'The Time Is Now'. Catch him promoting his new material plus playing all the hits when he heads out on tour this summer!
Gigantic has a huge selection of the very best tickets for gigs, events, festivals and theatre. So, take advantage of our award-winning customer service to make a stress-free booking for such amazing big nights out as these:
Men At Work \\ Damian Marley \\ Sting & Shaggy \\ Sigrid \\ Palace \\ Monster Magnet \\ ALOE BLACC