Nearly Dan are the perfect homage to Steely Dan Donald Fagen and Walter Becker.
The five-piece band began their work in 1995 as a general cover's band whose repertoire included a handful of Steely Dan classics including Kid Charlemagne, Josie, and Home At Last. Their adoring public focused in on those hits making it clear which direction the band should proceed in.
The band renamed themselves to the now familiar moniker and have launched themselves into a career that has seen them tour around the world to great acclaim.
Nearly Dan tickets are available now. Book yours through Gigantic today!
They play this August at cool venue Jazz Café in London. Then they kick off 2017 playing at The Robin in Wolverhampton during January before playing The Assembly at Leamington Spa in February and Cardiff's The Globe during March.
As gig tickets are always limited we urge you to book early to avoid missing out this great band.
---
Buy Tickets With Confidence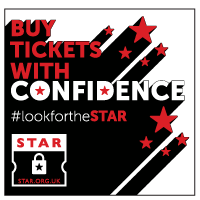 Gigantic are a primary ticket agent and full members of STAR (Secure Tickets from Authorised Retailers)
More info