Singer, songwriter, poet and visual artist; Lee Ranaldo is perhaps best known as the experimental guitarist from the art rock band Sonic Youth. Together with Thurston Moore, also of Sonic Youth, the pair were ranked as #1 in a list compiled by Spin magazine of the Top 100 Guitarists.
Ranaldo first embarked on his solo work in 1987 with the album From Here To Infinity. The album continued his trend for experimental rock music and heavy use of distortion and extended tape loops. The original vinyl releases used locked grooves, meaning the last remaining seconds of each track would be looped upon playing allowing the listener to keep that part of the track until lifting the needle to the next song. The second side contained an engraving by comic artist Savage Pencil.
His further solo albums include Scriptures Of The Golden Eternity (1993), Dirty Windows (1998), Amarillo Ramp (For Robert Smithson) (2000), Outside My Window The City Is Never Silent (2002), Music For Stage And Screen (2004) and Ambient Loop For Vancouver (2006).
Following Sonic Youth's hiatus, Ranaldo released the album Between The Times And The Tides in 2012. Released through the fantastic label Matador, the record caused a massive wave of excitement throughout the music press.
It was in 2013 that he formed his own band; The Dust. Since then he has released two records with the band, including Last Night On Earth in 2013 and Acoustic Dust the following year.
Lee Ranaldo tickets can be yours through Gigantic.
The alt rock aficionado will be playing during November at London Oslo on Sunday 13th and The Hairy Dog in Derby on Tuesday 15th.
These gig tickets are limited in number so book early to avoid being disappointed.
---
Related News
Buy Tickets With Confidence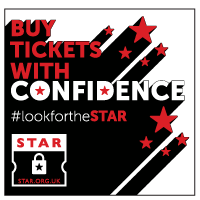 Gigantic are a primary ticket agent and full members of STAR (Secure Tickets from Authorised Retailers)
More info